Presence Status
Setting status: Available/DND
You are also provided with a personal presence status showing whether you're available to talk or you're busy. To change your status, simply click the slider on the top bar on the desktop:


or mobile app: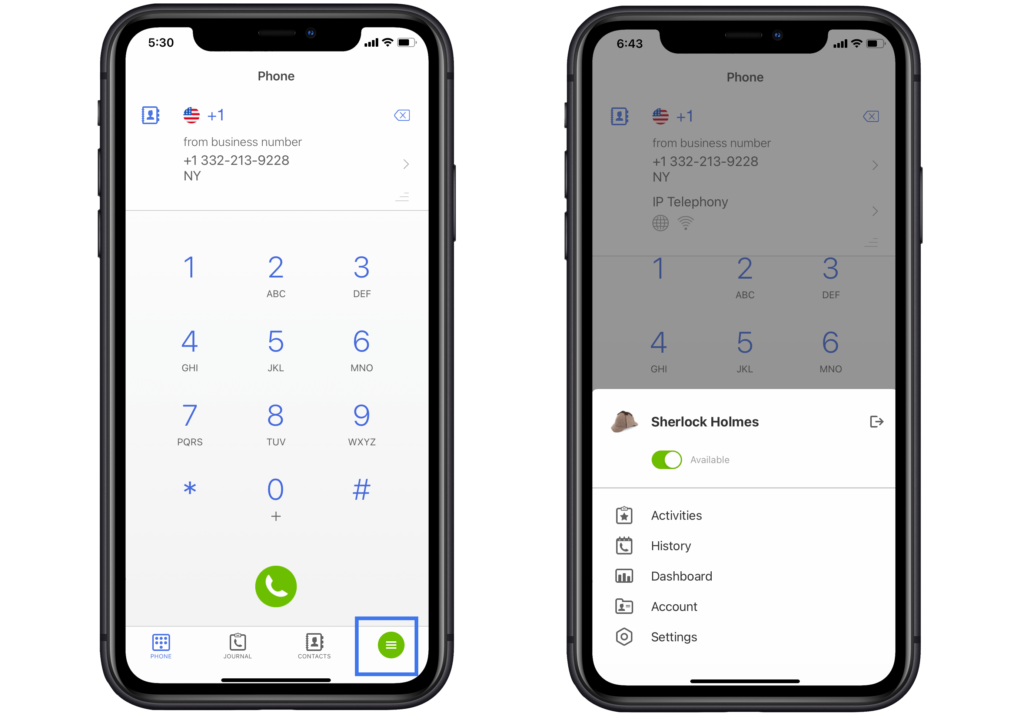 Call handling options
This presence status can be used to define different call handling options.
Go to your Profile > Answering rules.
You can specify different actions for three situations:
your presence is set to Do not disturb — disconnect or leave voicemail;
your line is Busy — hold incoming call, disconnect or leave voicemail;
in case you Don't answer — disconnect or leave voicemail.
You can add a default or personal audio message to each outcome informing callers of any important info.
To change this, click on the blocs at the end of the visual flowchart.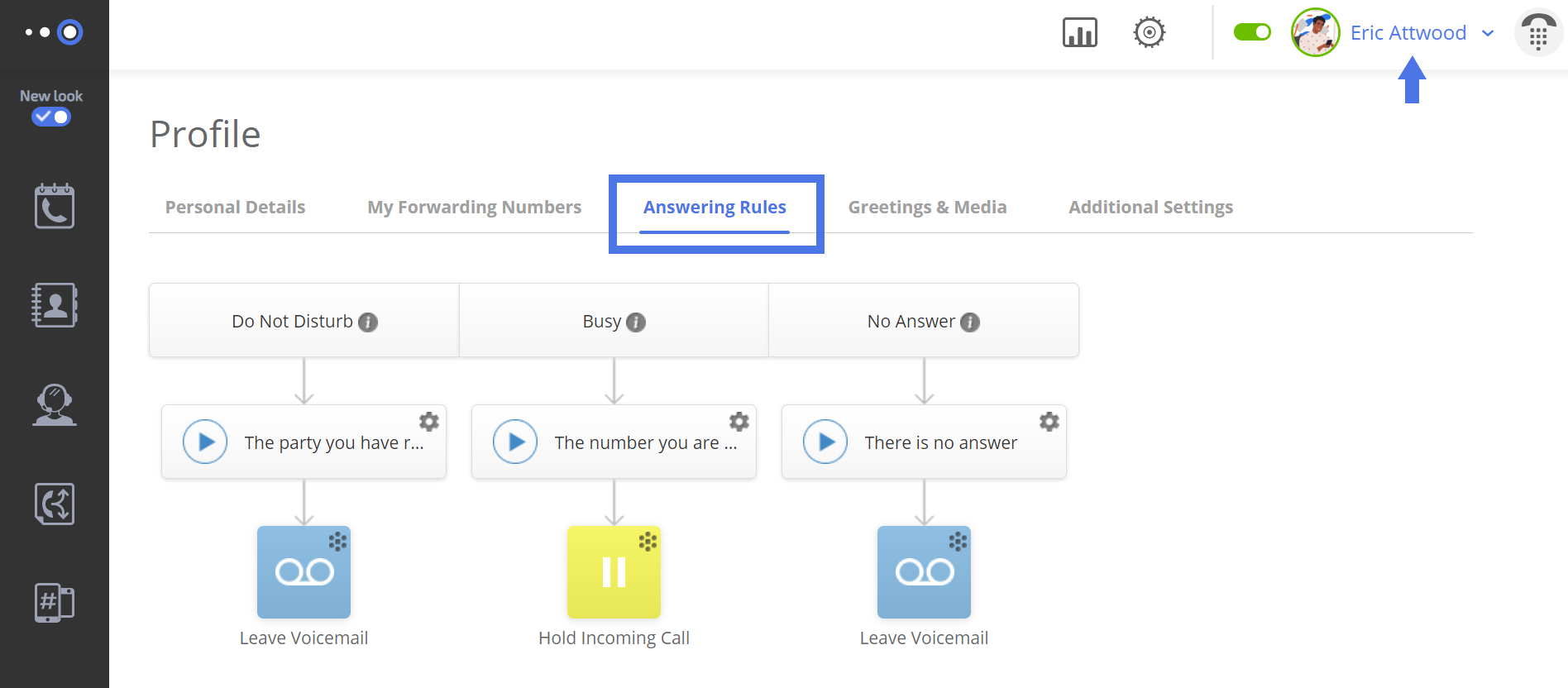 Copy link