Call Queue
Hopefully as your business expands, you'll get more calls. However, this success of course will come with a caveat: more calls means more people to talk to, which means less time for you and your employees (and potentially, it means too many callers at once!). And as you undoubtedly know, a missed call could end up being a missed big client. Omnivoice recognizes this, which is why we offer the call queue function. A call queue allows you to manage large call volumes with limited staff, cut down on missed calls and voicemails, and present a professional experience for customers.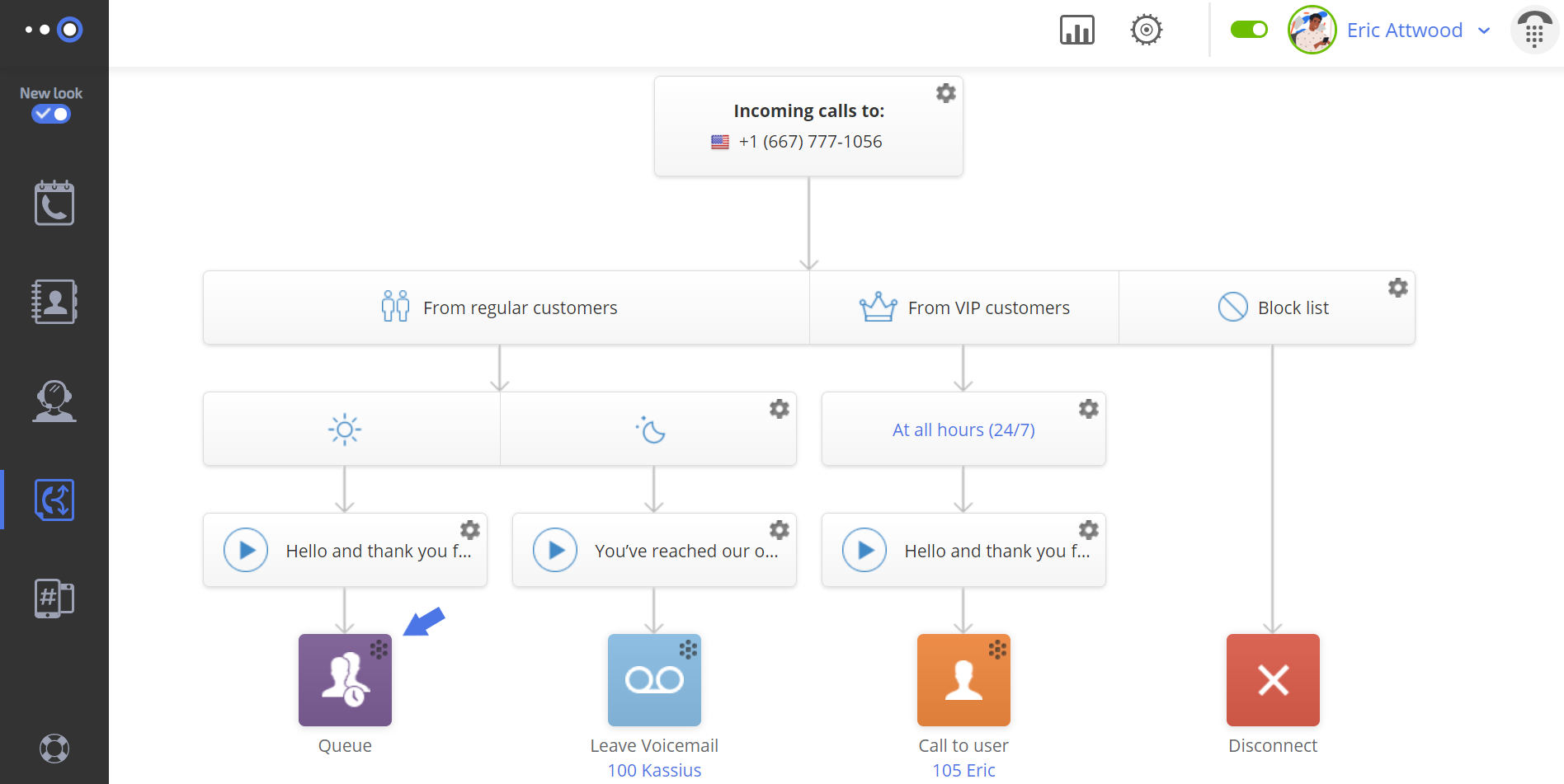 How to put a call into Queue
Start on your web panel. Go to "Call Flows."
Click on the "Actions" block.
Select "Call Queue."
Select the team member who will be accepting the calls, and configure the call queue settings: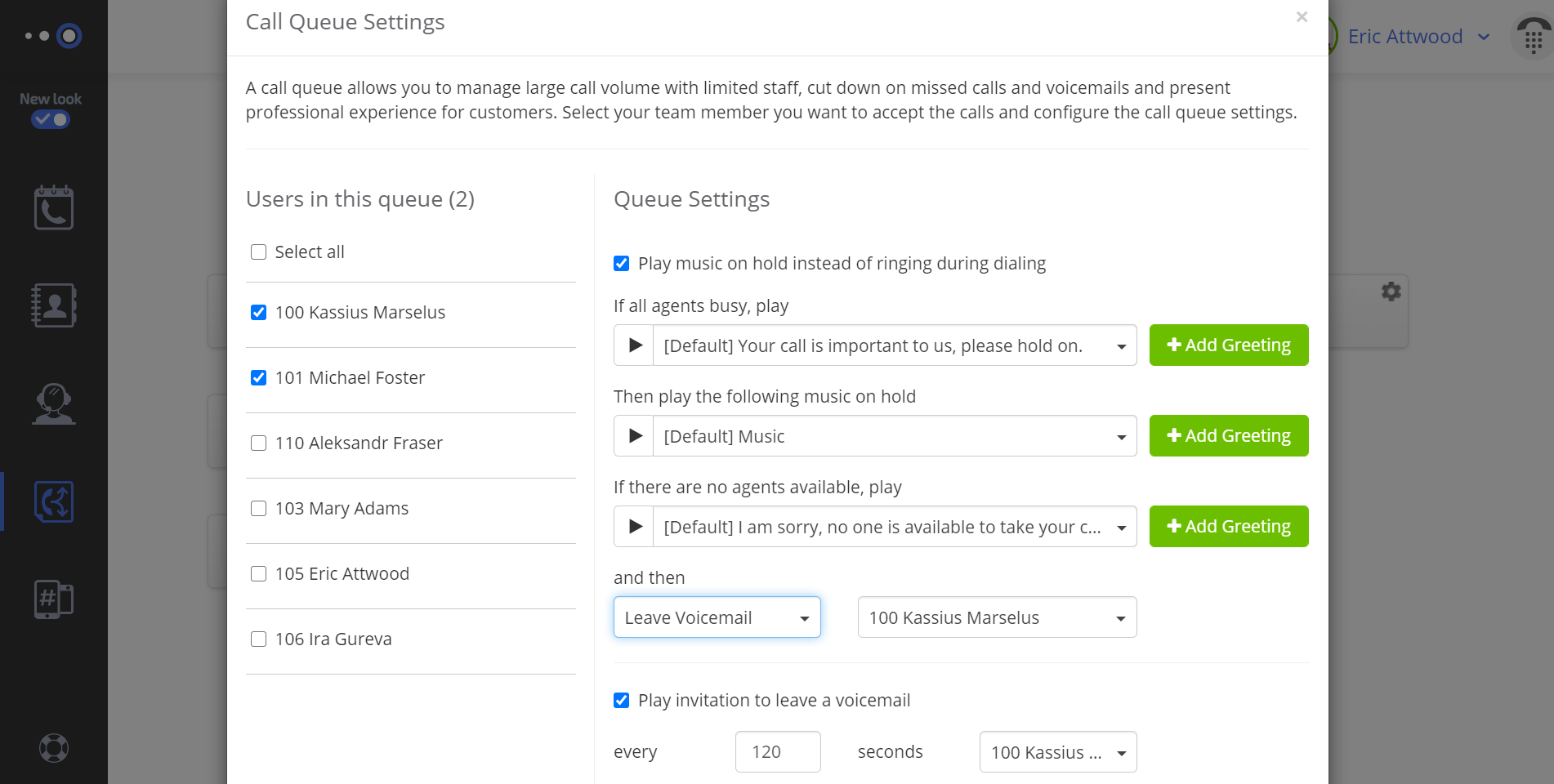 "If all team members are busy, play" — here you can upload any media file you want or use the default. This is useful as, thanks to Omnivoice allowing you to provide your own sound files, you can already be providing information to callers without actually having to speak with them. Many people, for example, may be calling to ask about sales or opening hours; while they're waiting in the queue, these questions can already be answered by them via your pre-recorded message.
"Play the following music on hold" — here you can upload any media file you want or use the default. Once again, being able to upload your own sound files means your callers can have a more interesting experience than just elevator music (though responsibility for using copyrighted material is on you!).
"If there are no team members available", you can change the greeting and select an action for the call: leave a voicemail, call 1 extension, play audio, call any phone number or disconnect. These options allow you to dramatically expand your callers' options and makes life easier for both them and you.
"Play invitation to leave a voicemail in…" — allows customers to leave a voicemail if they prefer not to wait in a queue. Many people won't have pressing questions and as a result may be happy with just leaving a voicemail, giving you time to focus on the ones who need attention immediately.
Do not forget to save all changes!
Copy link