Revolutionize Your Business Calling with Omnivoice's Webphone
What is a Webphone?
A webphone is a software-based application that enables users to make calls over the internet directly from their browsers. These calls can connect to traditional landlines or other internet-powered phones. Generally, webphones are compatible with all internet-enabled browsers, though the latest features might need modern browsers for optimal performance.
How Does the Webphone Feature Work with Omnivoice?
Omnivoice's Webphone harnesses the power of Web Real-Time Communication (WebRTC), a built-in browser technology, to facilitate calls over the internet. With no additional plugins or utilities needed, WebRTC allows the streaming of multimedia content, including audio, between different browsers. This sets the stage for efficient Voice over IP (VoIP) calling.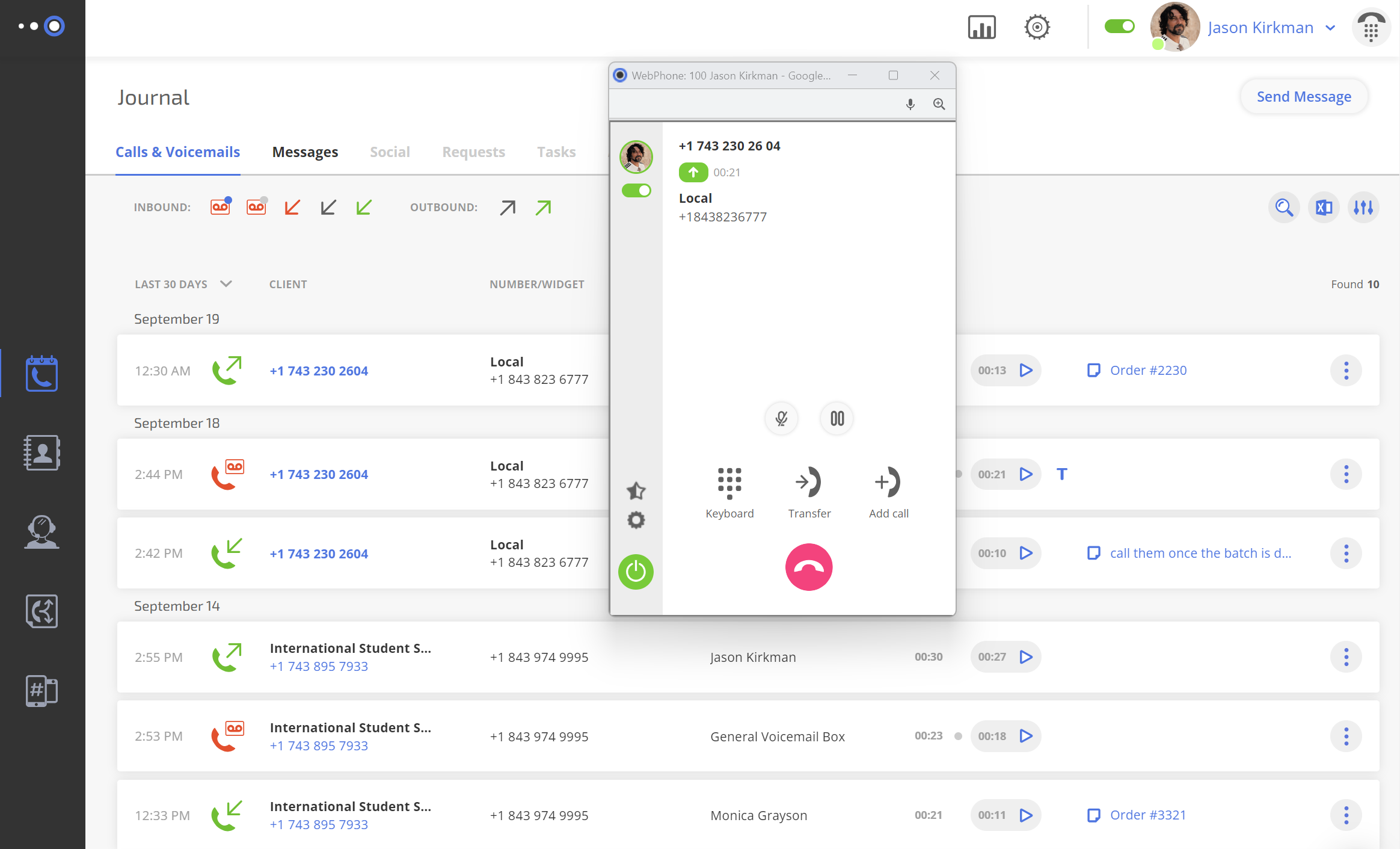 Benefits of Using Omnivoice's Webphone
Ease of Access: No need to download bulky applications or specific software. Simply open your web browser on any device, log into your Omnivoice account, and start making or receiving calls.
Universal Compatibility: Regardless of the device you're using—PC, laptop, smartphone, or tablet—the Omnivoice Webphone is designed to work seamlessly across platforms and operating systems.
On-the-go Communication: As long as you have a stable internet connection, you can access your Omnivoice Webphone from anywhere. This is particularly beneficial for remote teams or business individuals who travel frequently.
Rich Feature Set: Apart from making and receiving calls, you can leverage the Omnivoice Webphone for a host of other functionalities such as call queue, call forwarding, and call monitoring, turning it into a comprehensive communication hub.
Efficiency and Productivity: By consolidating all communication tools into your browser, Omnivoice's Webphone reduces clutter, streamlines your workflows, and boosts overall productivity.
Quality Assurance: Despite being a browser-based tool, the Omnivoice Webphone ensures excellent call clarity, closely mirroring, or even surpassing the quality you'd expect from traditional desk phones.
Cost Savings: With Omnivoice Webphone, you can bypass expensive telephone line installations and costly traditional phone services. All you need is your device and an internet connection to maintain professional business communications.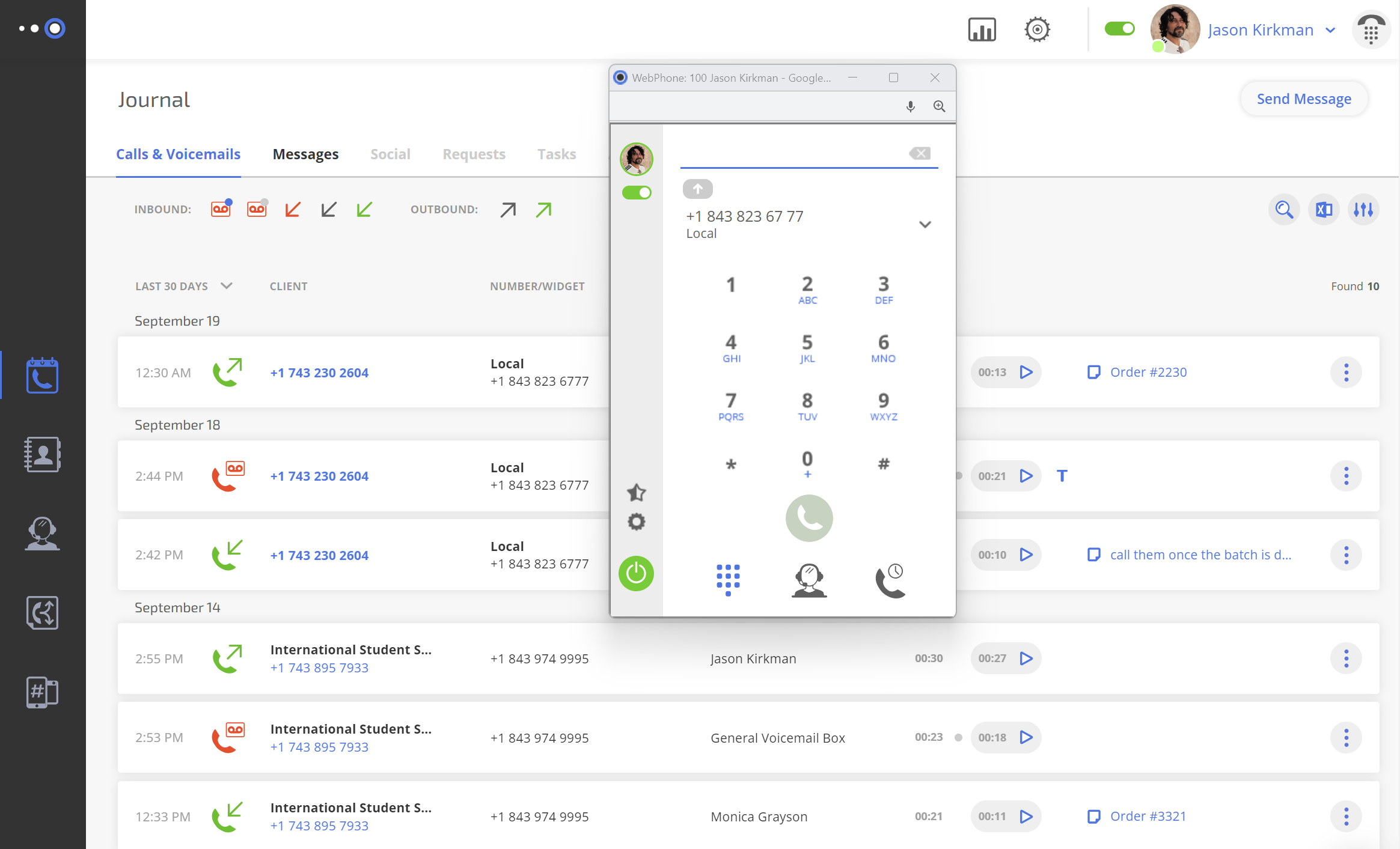 How to Set Up Omnivoice's Webphone
Getting started with Omnivoice's Webphone is an easy process. Follow these steps to begin making calls.
Log into your Omnivoice web panel.
Click the gray button located at the top-right of your screen. This action will open the Webphone as a pop-up.
Ensure the availability slider is set to green. Click on the slider to set it.
Click the red power button located at the bottom-left of the Webphone to activate it.
Enter the telephone number you wish to call.
To initiate a call, click the green phone icon at the bottom of the Webphone. Incoming calls can also be answered by clicking on this green phone icon.
Now, you're ready to utilize Omnivoice's Webphone to streamline your business communication. Whether you're making or receiving calls, connecting with your team, or reaching out to clients, the Webphone equips you with the tools for efficient and flexible communication.