Transform Your Business Communication with Omnivoice's Advanced Voicemail Services
What is Omnivoice's Voicemail feature?
Omnivoice's voicemail feature is a modern voice message system that brings convenience and functionality to your fingertips. Located within the Omnivoice web panel, this feature displays your complete call history, including voice messages. It also provides two filters to segregate read and unread messages, making it easy for you to manage your call records.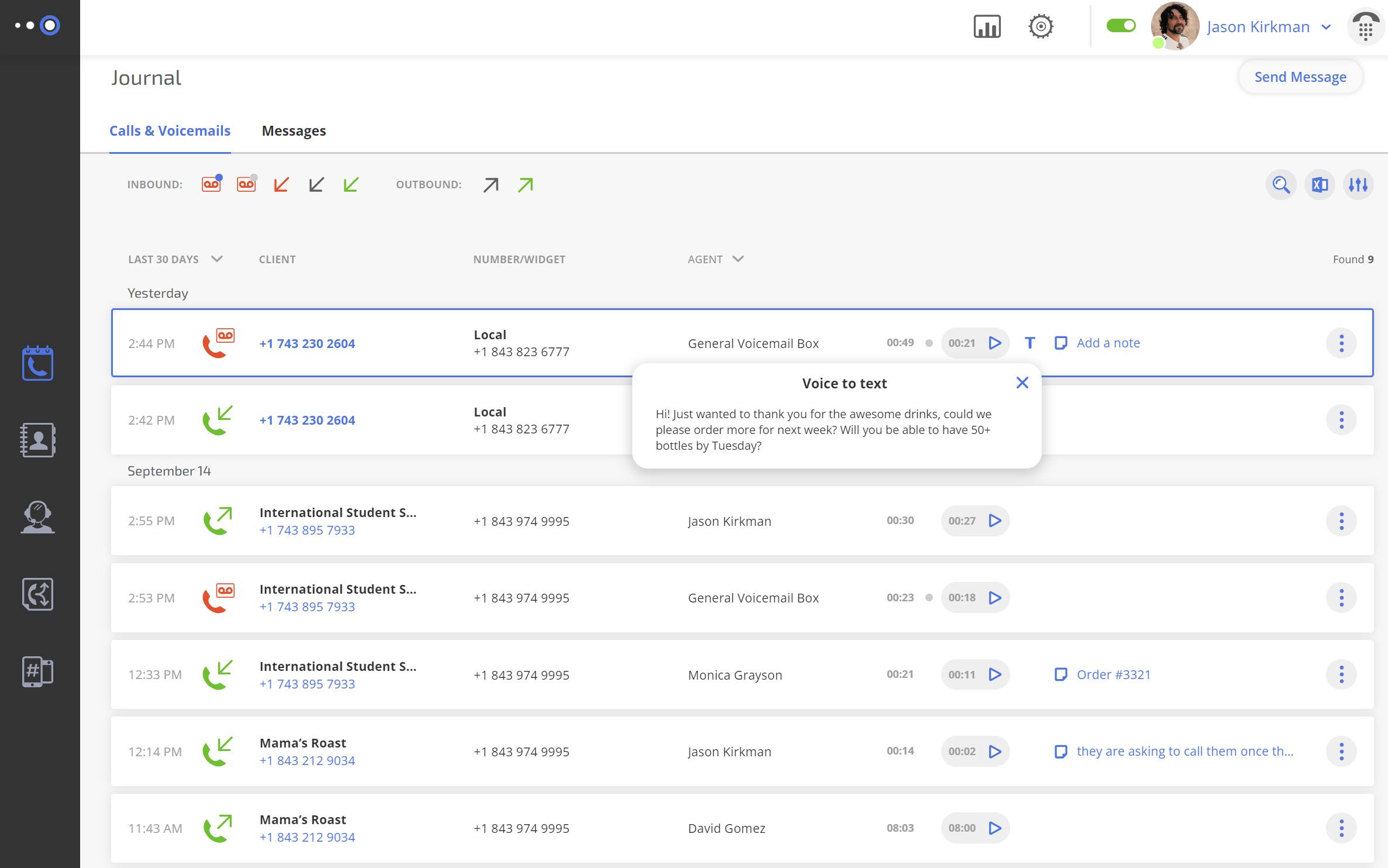 Setting Up Omnivoice's Voicemail
Sign into your Omnivoice web panel.
Navigate to 'Call Flow'.
Set up the flow according to your business needs.
At the end of the setup, click on the gray dots on the bottom square and select the Voicemail feature. Now, all inbound calls will go to your voicemail.
Be sure to click 'Save Changes'.
How Omnivoice's Voicemail Feature Works
Setting up Omnivoice's Voicemail is straightforward. Head to the Omnivoice web panel, navigate to 'Call Flow' and configure the flow as per your requirements. Finally, select the Voicemail feature at the end of your flow setup. Now, all inbound calls to that number will be routed to voicemail.
What is Omnivoice's Voice to Text?
Voice-to-text is a feature that transcribes voice messages into readable text, saving time and allowing you to read messages in scenarios where listening to them isn't feasible. Within the Omnivoice web panel, you'll find this feature under the Calls and Voicemails tab. Hover your cursor over the 'T' symbol next to the voicemail, and the transcription will appear.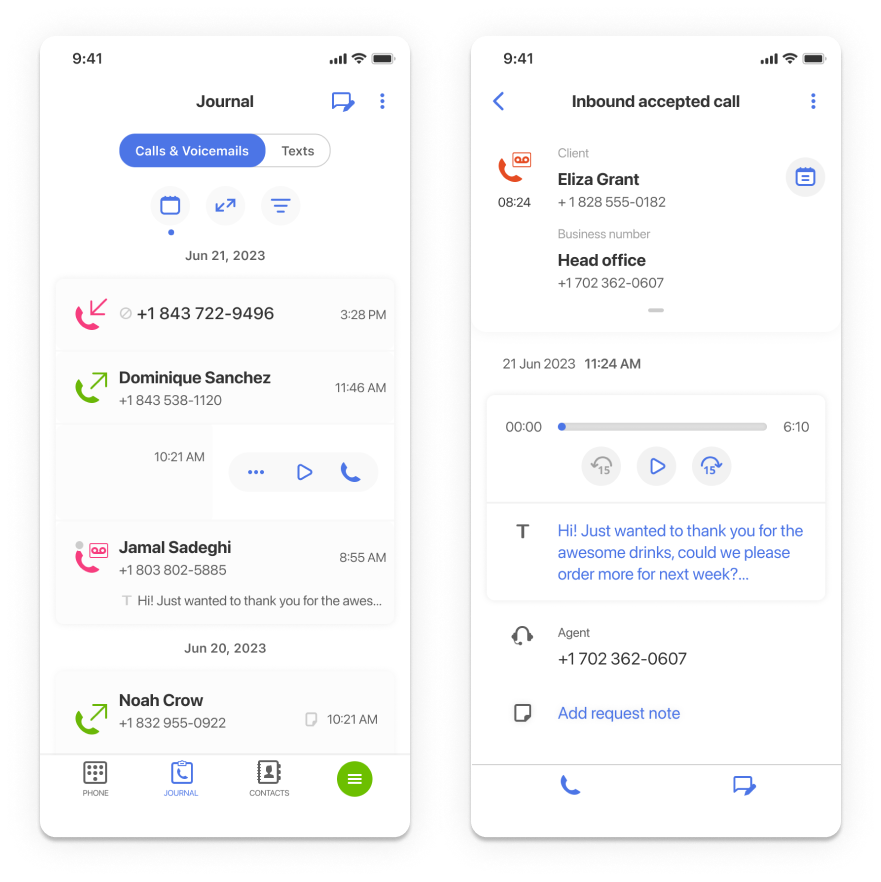 Setting Up Omnivoice's Voice to Text
Access the Omnivoice web panel.
Navigate to the Journal tab and click on the "Unread" cassette tape. This feature is automatically enabled.
To read the message, hover your mouse over the 'T' symbol next to the voicemails you have. A pop-up will appear with the text.
What is Omnivoice's Voicemail to Email Feature?
Voicemail-to-email is a feature that sends an automatic transcription of your voicemails to your designated email address. This not only keeps you updated with your voicemails but also enables you to respond promptly without the need to check the Omnivoice app.
Benefits of Omnivoice's Voicemail Services
The inclusion of voicemail, voice-to-text, and voicemail-to-email in Omnivoice's arsenal brings several advantages:
Accessibility: Easily access your voicemails within the Omnivoice panel, even when you're unable to pick up calls.
Convenience: With voice-to-text, read your voicemails when listening isn't an option.
Prompt Communication: Voicemail-to-email ensures you never miss important messages, allowing you to respond quickly.
GDPR Adherence: In line with the General Data Protection Regulation (GDPR), Omnivoice ensures meticulous management and care of personal information. Through the "Setting up a caller alert" functionality, users are notified about voicemail, reinforcing compliance with data protection standards.
Protected Storage: Gain peace of mind knowing that every voicemail is stored with utmost security, protecting sensitive details and upholding data confidentiality.
Selective Access Control: With Omnivoice's advanced roles and permissions system, you have the capability to limit access to voicemail for specific users. This not only preserves the privacy of crucial discussions but also strengthens your company's internal data protection protocols.
Potential Issues Omnivoice's Voicemail Services Can Solve
Missed Calls: Never miss important details from calls, even when you're unable to pick them up, thanks to the voicemail feature.
Inefficiency: Save time with voice-to-text transcriptions, making it quicker to go through voicemails.
Delayed Responses: With voicemail-to-email, you can respond promptly to your voicemails, even when you can't access the Omnivoice app.
Potential Use Cases
Businesses can use the voicemail feature to store client calls and review them later for better customer service.
Voice-to-text can be invaluable in situations where silence is required, like during meetings or late at night.
Voicemail-to-email can help remote teams stay updated with voicemails, facilitating timely responses and better communication.