Streamline Your Operations with the Omnivoice Business Hours Feature
What is the Business Hours Feature?
The Business Hours feature is a crucial VoIP attribute, allowing businesses to define their operating hours. By customizing the hours during which they are available to receive calls, businesses can ensure they align their availability with their clients' needs and work schedules.
How it Works with Omnivoice
Omnivoice's Business Hours feature allows you to set specific days and hours during which your business will accept incoming calls. Outside these defined hours, calls can be automatically routed to a voicemail or a specified after-hours service. The feature is flexible and can be customized to suit part-time schedules, different operating hours for different days, or a typical 9 to 5 working week.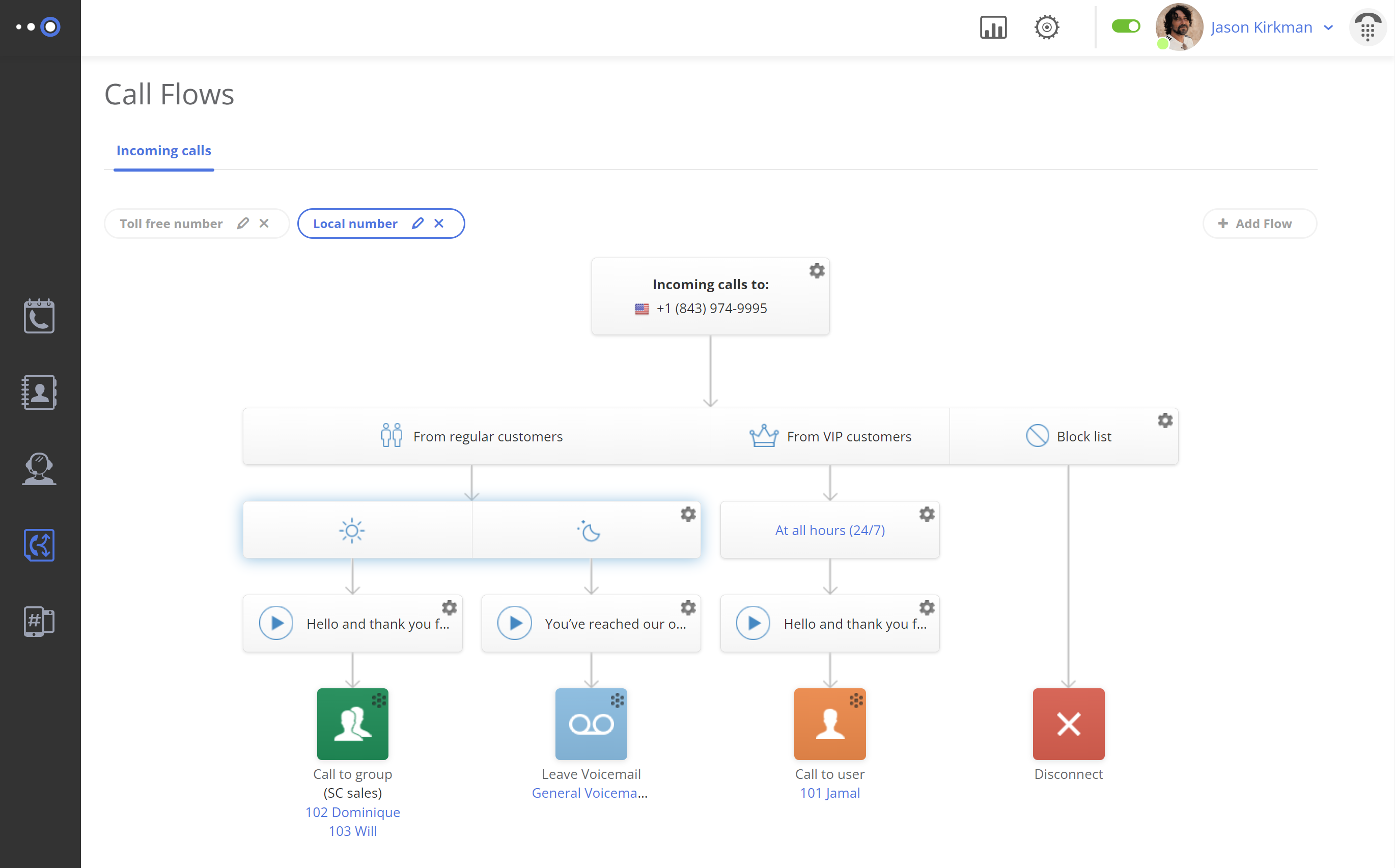 Benefits of the Business Hours Feature in Omnivoice
Improved Call Management: By setting designated business hours, you can control the influx of calls, ensuring that they are only received during your specified times. This prevents unexpected interruptions during off-hours and helps maintain a steady workflow during operational hours.
Professionalism: The business hours feature enhances your brand's professionalism. It informs clients when to expect a response, fostering trust and setting clear expectations.
Automated Call Routing: Calls received outside of your designated business hours can be automatically routed to an after-hours service, voicemail, or another specified destination. This ensures that no call goes unanswered, maintaining client satisfaction.
Flexibility: The business hours feature in Omnivoice is flexible and can be customized to match the unique requirements of your business, whether it operates on weekends, early mornings, or late evenings. This adaptability ensures that your communications setup can evolve with your business needs.
Setting Up Business Hours in Omnivoice
Setting up Business Hours in Omnivoice is a simple and intuitive process:
Log into your Omnivoice web panel.
Navigate to the "Call Flow" tab.
From there, select an existing flow or create a new one.
Click on the gray box that says "At all hours (24/7)".
A pop-up will appear. From there, choose "Have Business Hours".
Choose your time zone from the first drop-down menu.
Select the days you work. The system automatically selects weekdays (Monday-Friday), but you can adjust this according to your schedule.
For each workday, select your start and end times.
Once done, click "Okay" at the bottom of the pop-up to save your settings.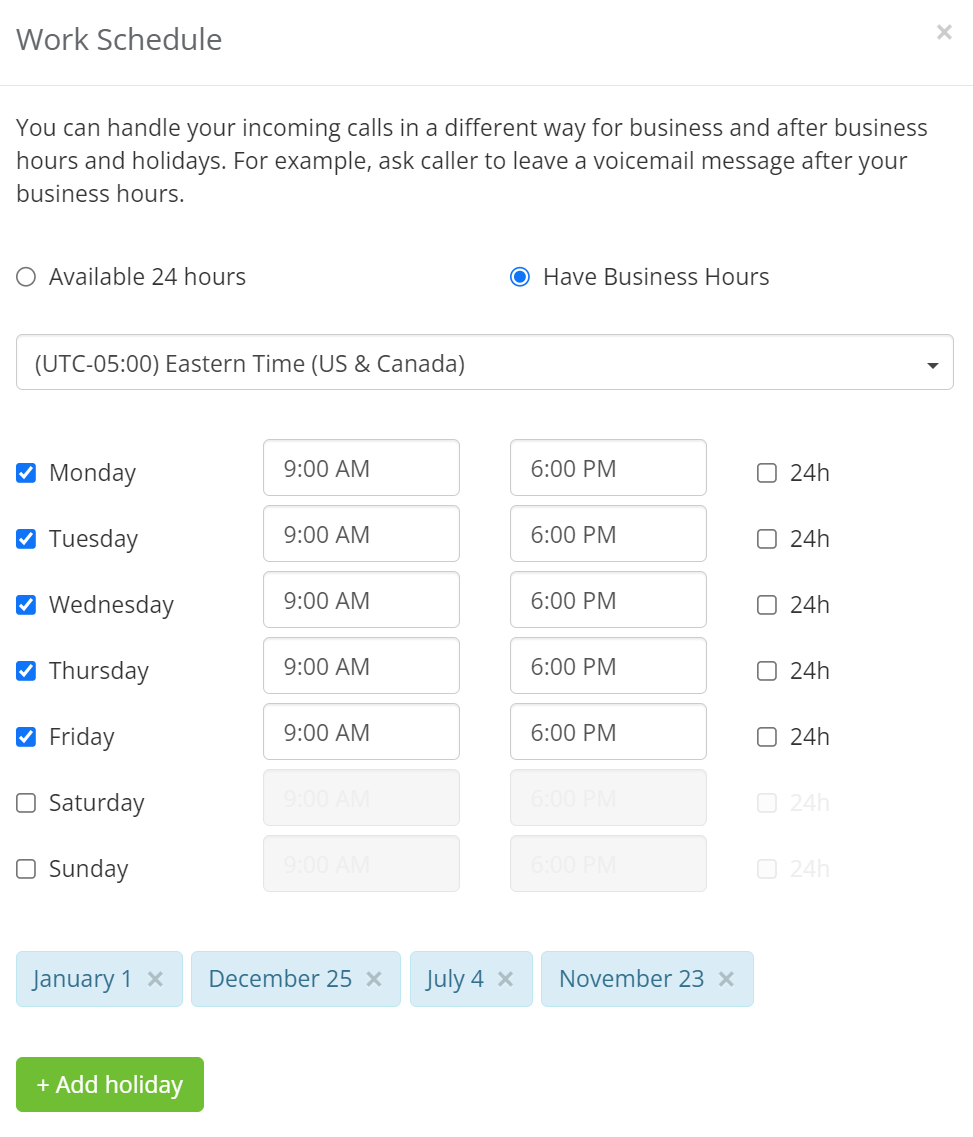 By setting your business hours with Omnivoice, you can manage your time more effectively and ensure your customers always know when they can reach you. It's a step towards improved efficiency and enhanced customer satisfaction.