Omnivoice vs. Smartline: Complete Comparison
In the realm of virtual business phone systems, both Omnivoice and Smartline stand out as viable options. Yet, how do these platforms stack up against one another? In this guide, we'll delve into the nuances of each system, helping you choose the best fit for your enterprise.
Omnivoice vs. Smartline: Overview
Capabilities
Omnivoice's Team Plan
Smartline
Price per month
$19 per 3 users
 

$12.99 per user

Minutes Included
5,000
 

"Unlimited" (2,000 minutes in reality due to Fair Use policy)

Local or Toll-free numbers
2
 

1

Existing number transfer
Yes, for free
Yes
Vanity number
Yes, for free
 

No

Texting
Yes, $5/mo
Yes
Contact book
Yes
 

No

Business hours
Yes
Yes
Call forwarding
Yes
Yes
Call queue
Yes
 

No

Ring groups
Yes
 

No

Call log
Yes
Yes
User extensions
3 included
 

No

Voicemail
Yes
Yes
Voice-to-text transcription
Yes, for free
Yes
Mini-CRM functionality
Yes, for free
 

No

IVR
Yes, for free
 

No

Call recording
Yes, for free
 

$5 per month

Conference calling
Yes, for free
 

No

Music on hold
Yes
 

$5 per month

e911
Yes

No

Mobile app
Yes, for Android and Apple
Yes
What You Need to Know About Omnivoice:
Omnivoice has established itself with a rich offering at an affordable price bracket. Its robust features, like unlimited minutes, dual local/toll-free numbers, vanity numbers, and texting, make it a forerunner. The addition of a webphone, business contacts, and mini-CRM functionality only reinforces its top-tier status.

What You Need to Know About Smartline:
Smartline, a product from GoDaddy, is designed primarily for small businesses and solopreneurs. It primarily functions as a secondary phone number, allowing users to keep their personal numbers private. SmartLine does not use VoIP (Voice over Internet Protocol) and instead uses the cellular network.
Important Features & Capabilities
Target Audience and Product Focus:
Omnivoice: Omnivoice is made for entrepreneurs and small teams. Its comprehensive range of features addresses the unique challenges and communication needs faced by this demographic. The platform's design ensures that budding businesses have a one-stop solution for all their telecommunication necessities, promoting growth and seamless operation.
Smartline: Smartline, as a part of the GoDaddy ecosystem, is geared towards users who might already be invested in GoDaddy's suite of products. While it caters to a broad user base, its integration within the GoDaddy environment suggests it's more of an extended feature for existing GoDaddy customers, rather than a standalone telecommunication powerhouse.
User Interface and Experience
Omnivoice: With a keen eye on its target audience of entrepreneurs and small teams, Omnivoice offers an intuitive, clutter-free user interface. This focus ensures a quick adaptation period, allowing teams to hit the ground running without spending excessive time onboarding.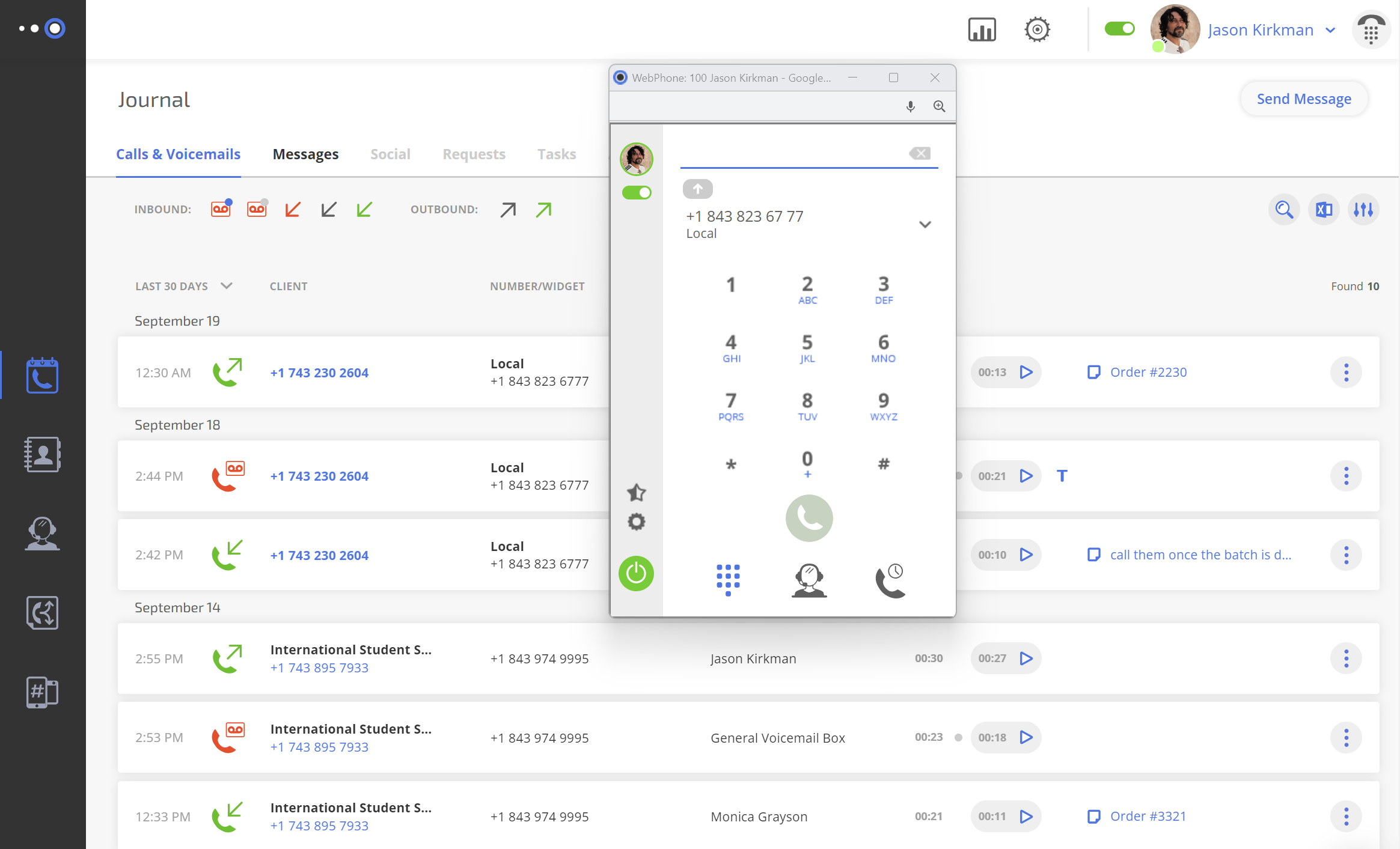 Smartline: Smartline benefits from GoDaddy's design experience, presenting users with a familiar interface. This works particularly well for users already accustomed to the other GoDaddy services, providing a consistent experience across the board.
Product Completeness vs. Ecosystem Integration
Omnivoice: Omnivoice stands out as a complete product. Everything from its features to its support structure is built with the intention of providing entrepreneurs and small teams with a comprehensive communication solution, independent of any external ecosystem.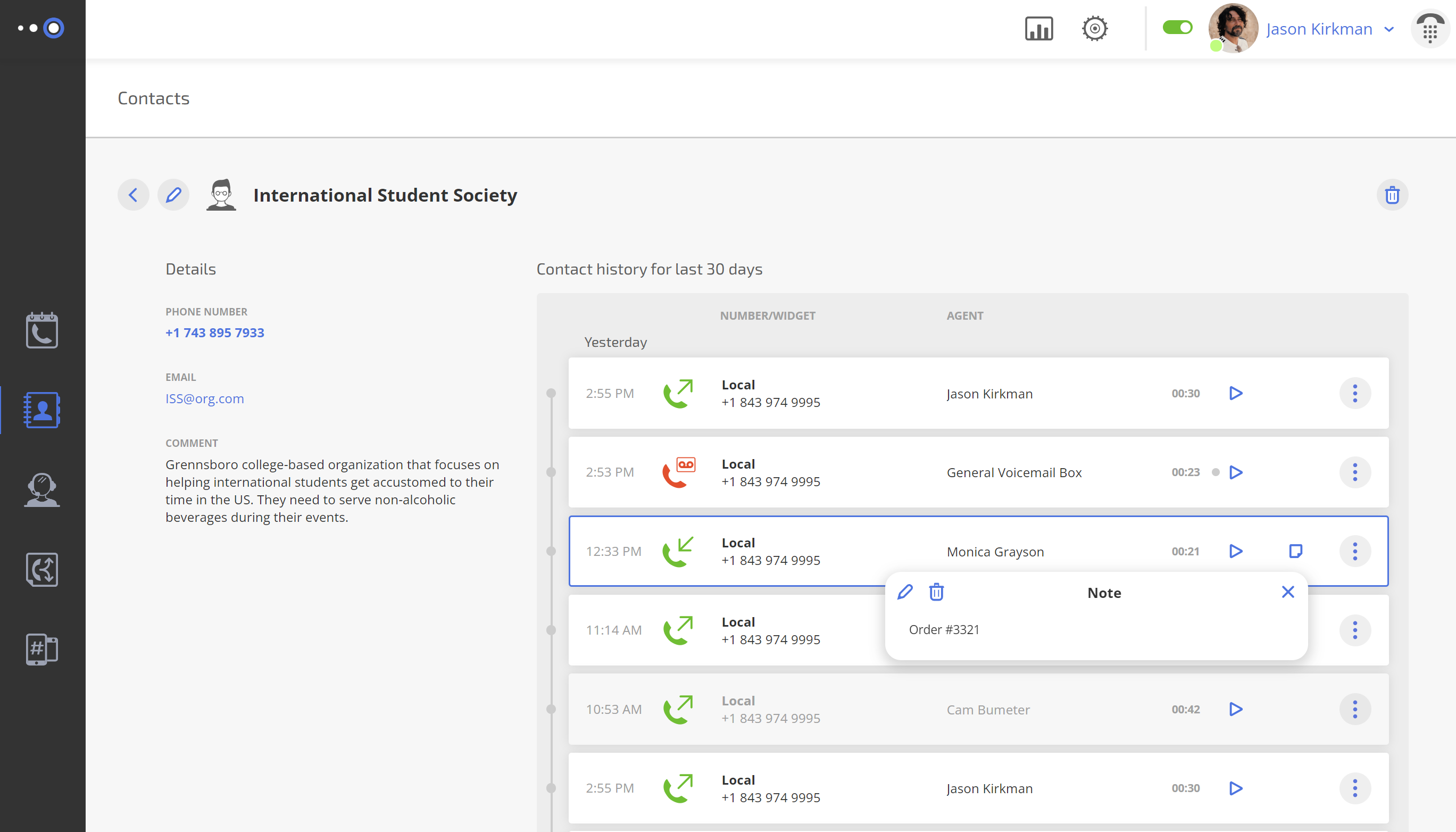 Smartline: As an integral part of the GoDaddy ecosystem, Smartline is more intertwined with GoDaddy's other offerings. This can be advantageous for businesses deeply rooted in GoDaddy's services, offering synergies and integrations, but might fall short for those looking for a standalone, holistic communication tool.
Security Features:
Omnivoice:
Emergency Services Access: Omnivoice recognizes the vital importance of immediate access to emergency assistance. As such, they've integrated e911 features, facilitating rapid communication with emergency responders while sharing the user's precise location.
Caller Verification: Addressing rising concerns about call authenticity due to increased spoofing and spam, Omnivoice employs the STIR/SHAKEN verification system. This advanced method ensures that the calls users receive are legitimate, reducing the chance of unwanted or potentially dangerous calls.
Data Security & Confidentiality: Omnivoice places a high priority on safeguarding client information. They pledge not to sell or lease identifiable client details. However, Omnivoice might share data:
With affiliated entities or third-party partners for aligned objectives.
By forwarding billing specifics to those managing Omnivoice's billing processes.
By offering anonymized or grouped data to third parties for analyses, license adherence, or invoicing purposes.
With suppliers or third-party contractors assisting Omnivoice's operations under strict confidentiality agreements.
Smartline:
Emergency Services Access: As of the last available data, Smartline, being a part of the GoDaddy ecosystem, did not explicitly highlight its integration with e911 services. It's always crucial for potential users to verify current features directly with the platform before making a decision.
Caller Verification: Smartline's main focus is to provide a second phone number for business needs. While they offer some spam call filtering, there isn't clear documentation on the integration of a STIR/SHAKEN verification system, as seen with Omnivoice.
Data Security & Confidentiality: Smartline, under GoDaddy, values user data and follows strict privacy policies. GoDaddy's extensive privacy policy governs the treatment of user data, ensuring it remains secure. However, like many large-scale digital platforms, there might be instances where user data is shared:
Within the GoDaddy group for internal analytics and improvements.
With third-party vendors that support GoDaddy's services, with strict confidentiality stipulations.
For targeted advertising, although users often have the option to manage or opt out of such sharing.
As required by legal regulations or to safeguard GoDaddy's rights and property.
It's crucial to note that, while Smartline offers a range of functionalities suitable for entrepreneurs and smaller teams, its data policies and other features are largely influenced by the overarching policies of GoDaddy. Potential users should always reference the most current policy documents or direct platform communications for the latest specifics.
So Which One Should You Invest In?
While both platforms cater to different segments of the market, choosing between Omnivoice and Smartline boils down to specific business needs. Omnivoice, with its vast feature set, stands out for small businesses and entrepreneurs anticipating growth and desiring more functionalities. Smartline, on the other hand, is mostly just a second line for your business.