Omnivoice vs. eVoice: A Comprehensive Comparison Guide
When it comes to virtual business phone systems, choice abounds. Today, we are looking at Omnivoice and eVoice. Let's break down the differences and similarities to help you make an informed decision.
Omnivoice vs eVoice: Overview
| Capabilities | Omnivoice's Team Plan | eVoice |
| --- | --- | --- |
| Price per month | $19 per 3 users | $14 per user |
| Minutes Included | 5 000 | Unlimited |
| Local or Toll-free numbers | 2 | 1 |
| Existing number transfer | Yes, for free | Yes |
| Vanity number | Yes, for free | Add-ons available |
| Texting | Yes, $5/mo | No |
| Contact book | Yes | No |
| Business hours | Yes | Yes |
| Call forwarding | Yes | Yes |
| Call queue | Yes | Yes |
| Ring groups | Yes | Yes |
| Call log | Yes | No |
| User extensions | 3 included | No |
| Voicemail | Yes | Yes |
| Voice-to-text transcription | Yes, for free | Up to 40 voicemails per month |
| IVR | Yes, for free | Basic auto-attendant |
| Mini-CRM functionality | Yes, for free | No |
| Call recording | Yes, for free | Yes, add-ons available |
| Conference calling | Yes, for free | Yes |
| Music on hold | Yes | Yes |
| e911 | Yes | No |
| Mobile app | Yes | Yes |
What You Need to Know About Omnivoice:
Omnivoice is a business phone system designed for entrepreneurs and small businesses and is meant to integrate seamlessly into any workflow. It's fast, secure, and powerful in just the right way. Multiple local or toll-free numbers, and inclusive features such as vanity numbers and texting within the standard pricing give it an edge. Additionally, the webphone, business contacts, and mini-CRM functionality set it apart.
What You Need to Know About eVoice:
eVoice can be described as simple and straightforward—ideal for those entering the VoIP space for small business needs. Their offerings have evolved to be more than just a secondary phone number option. However, their plan options lack variety and flexibility. Their single available plan, despite customization options, poses challenges in terms of scalability. Moreover, the limited features suggest a potential stagnation in future updates or additions.
Important Features & Capabilities:
Here we will look at the more specific factors:
Call Logs:
Omnivoice: The importance of call logs cannot be understated for businesses, especially when it comes to analyzing communication trends and ensuring that no customer or client communication is overlooked. Omnivoice, recognizing this importance, offers a call logging system. Users can track all incoming, outgoing, and missed calls, which proves essential for monitoring and improving team performance. The platform allows users to export the data and leave call notes.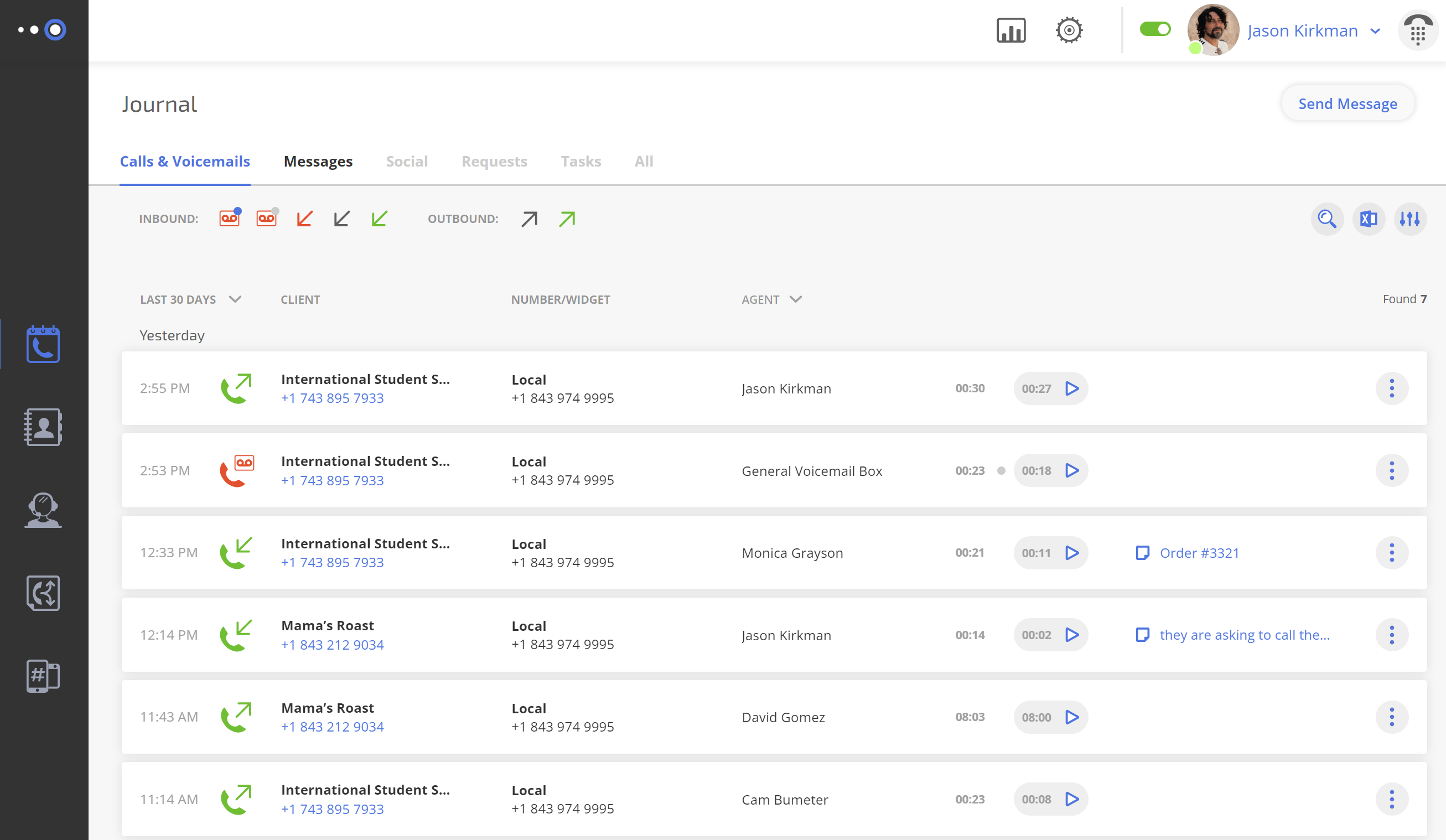 eVoice: eVoice does not offer a dedicated call log feature based on the previously mentioned data. This omission might be a limitation for businesses that rely on call data for their operational or strategic decisions. Without a proper call logging system, it can be challenging for teams to backtrack on past communications, leading to potential oversights in customer relations.
Pricing, User Limitations, and Call Inclusions:
Omnivoice: Priced at $19 for up to 3 users, Omnivoice's Team Plan translates to approximately $6.33 per user, making it a cost-effective solution for small teams. With a substantial offering of 5,000 minutes included every month, it's an ideal fit for businesses that have a moderately predictable call volume, ensuring they have ample call time without worrying about unexpected overages.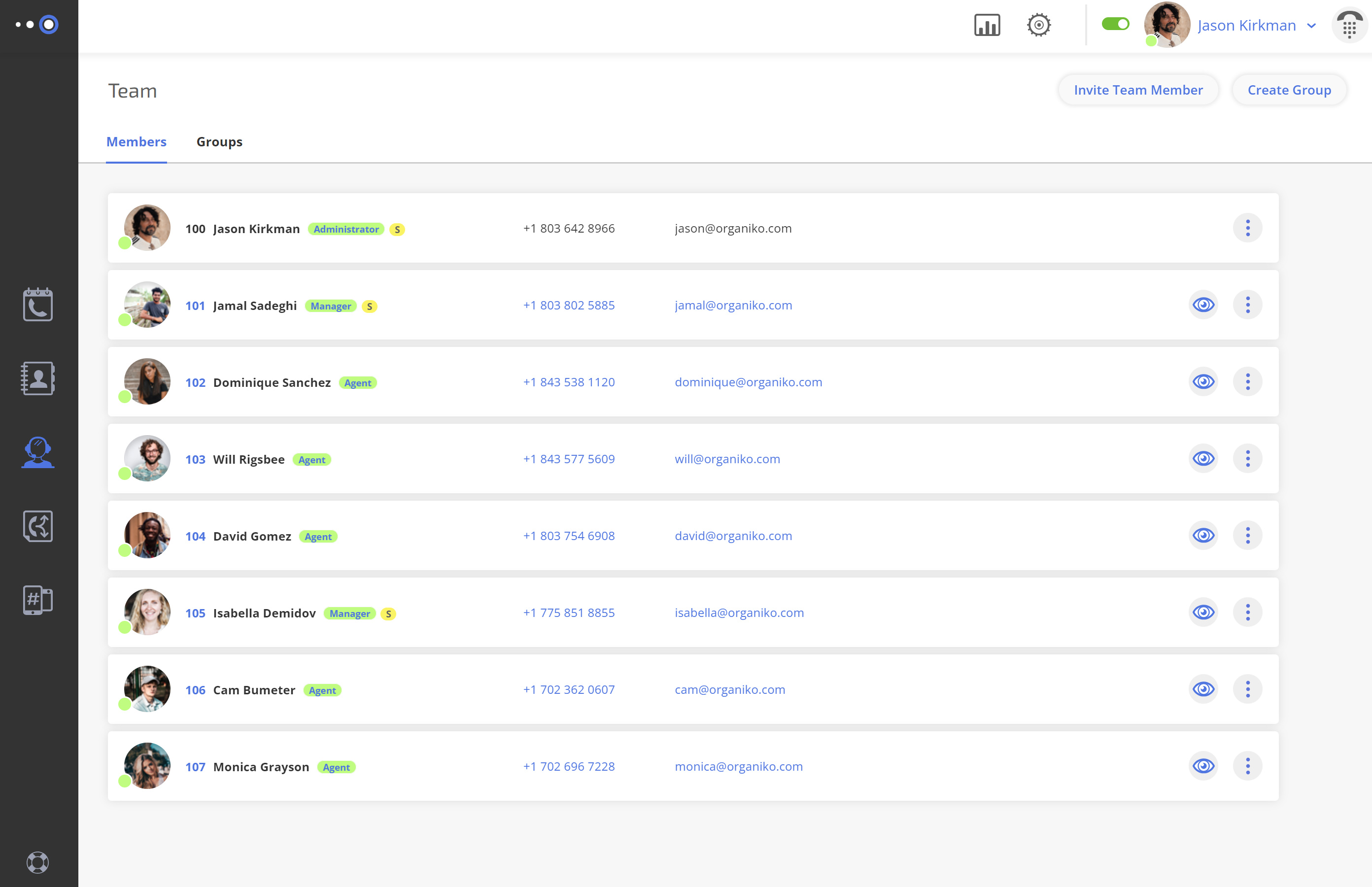 eVoice: eVoice adopts a straightforward pricing model, charging $14 per user each month. While it's priced higher for individual users compared to Omnivoice, it offers the advantage of unlimited minutes, catering to businesses that anticipate heavy call traffic and don't want to keep tabs on their minute usage.
Number Provision, Transfers, and Texting Capabilities:
Omnivoice: With the provision of two local or toll-free numbers, Omnivoice exhibits versatility in its offerings. It also facilitates easy transitions by allowing free existing number transfers and offers the added bonus of providing vanity numbers without any extra charges. Businesses seeking to maintain open channels of text communication will find the add-on of $5 per month extremely useful.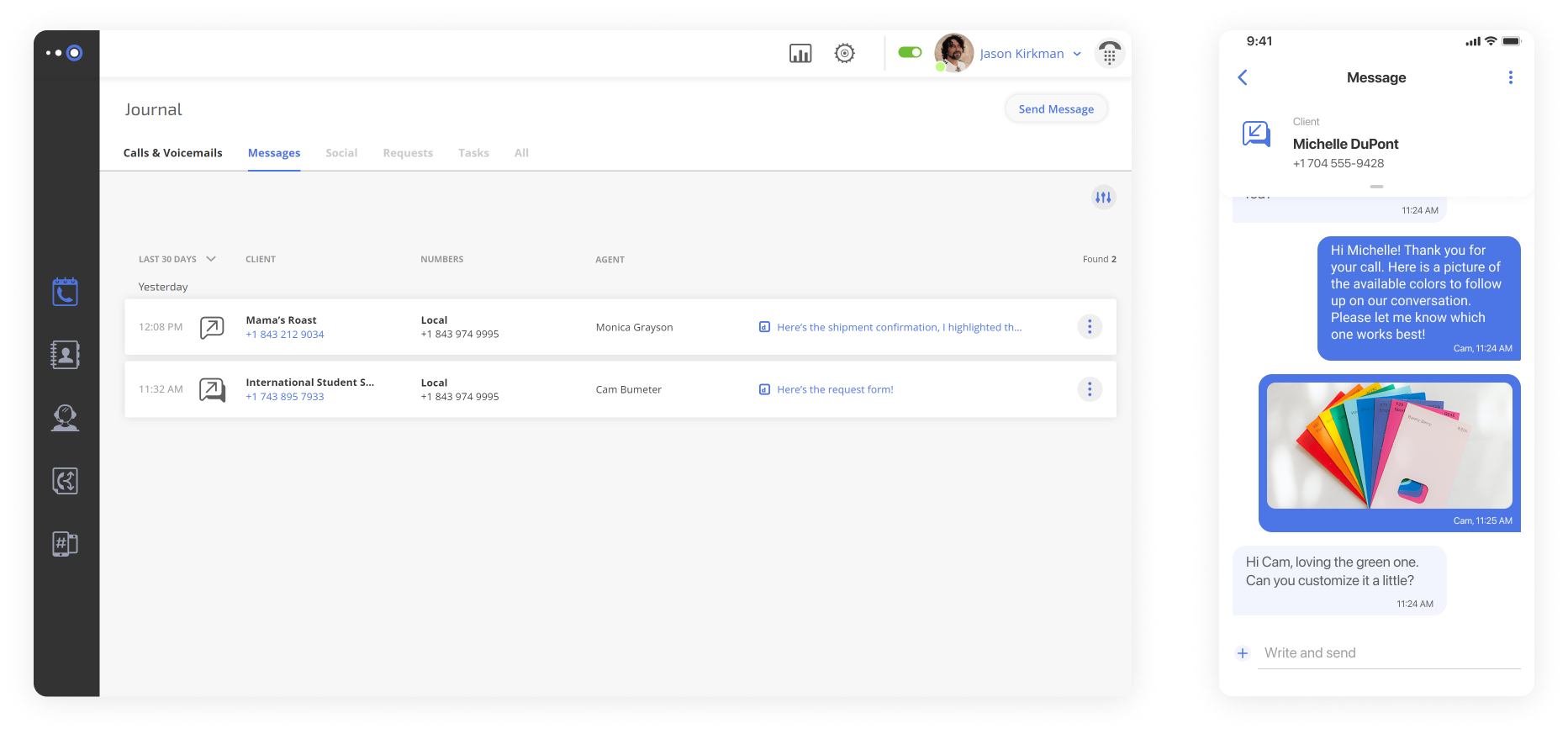 eVoice: eVoice provides its users with a single local or toll-free number but retains flexibility by enabling existing number transfers. Vanity numbers are available but come as add-ons. However, eVoice lags when it comes to texting capabilities, offering no support in this domain.
Advanced Communication and Business Features:
Omnivoice: Beyond the standard call and text offerings, Omnivoice offers an impressive array of advanced features. It's inclusive of a contact book, voice-to-text transcription for all voicemails, comprehensive Mini-CRM functionality, a sophisticated IVR system, and even free call recording. The provision of these features at no extra cost amplifies its value proposition for businesses seeking a holistic communication solution.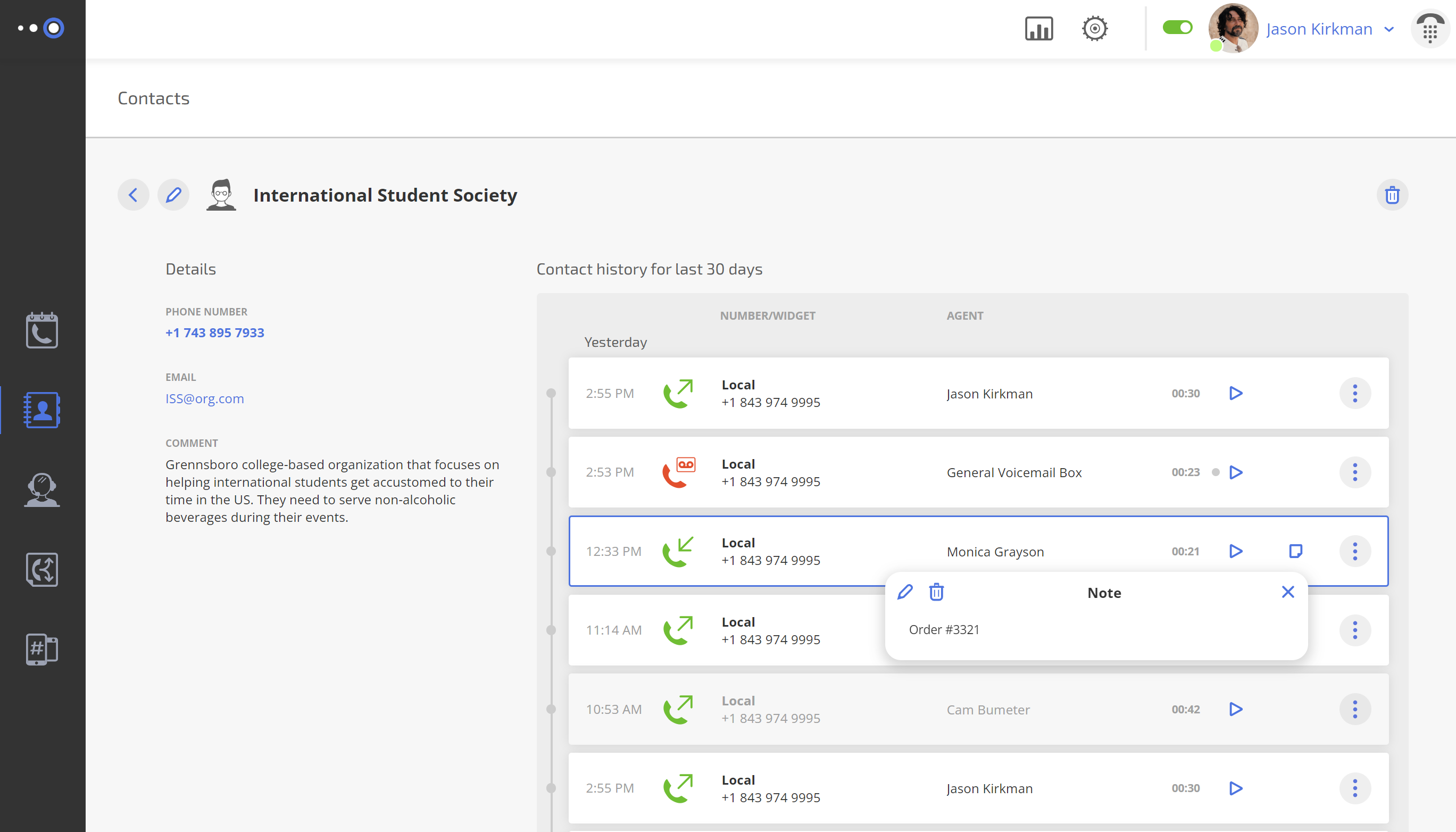 eVoice: eVoice, while not as feature-rich as Omnivoice, still brings some robust functionalities to the table. It does offer voicemail with a limit on voice-to-text transcriptions (up to 40 voicemails per month), supports conference calling, and provides a basic auto-attendant as an alternative to the more advanced IVR. Call recording is available but comes as an add-on.
Mobile Usability:
Omnivoice: Omnivoice offers an intuitive mobile app. This ensures that businesses and professionals can remain connected, manage calls, and access features on the go. With its user-friendly design, the app becomes an essential tool for businesses, ensuring no missed opportunities.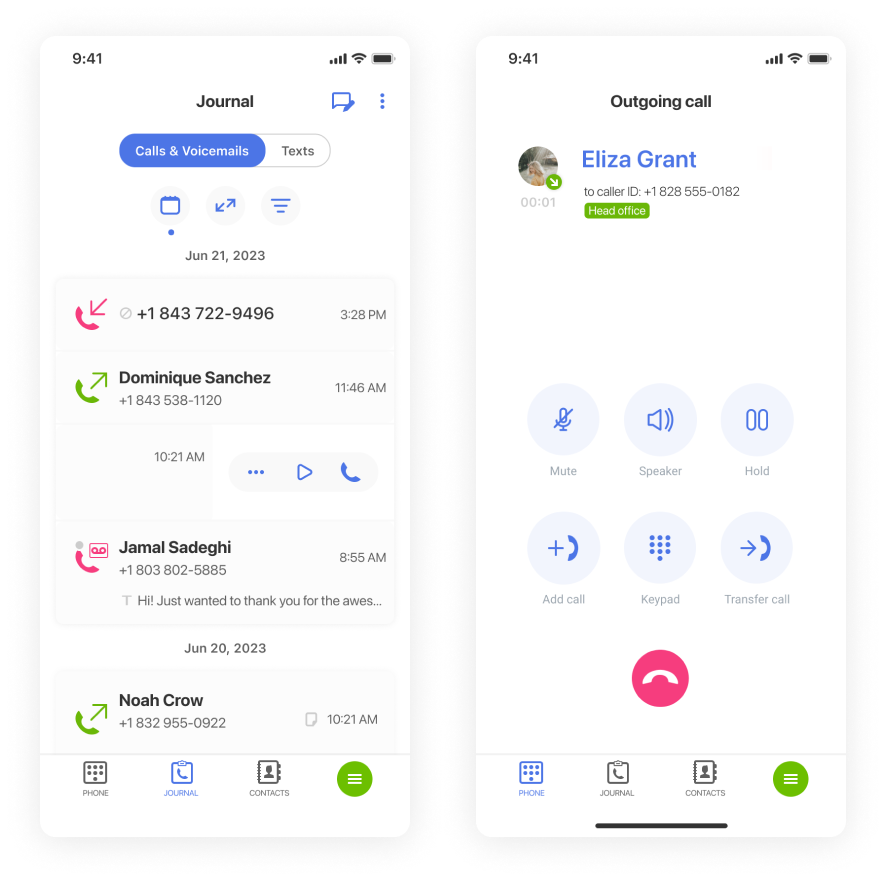 Download Omnivoice mobile app for iOS and Android.
eVoice: eVoice places a significant emphasis on its mobile app, arguably sometimes at the expense of other features. While this heavy focus ensures a decent mobile experience for individual users or solopreneurs, it can restrict larger teams or office setups that require more comprehensive solutions. The app-centric approach might not be ideal for all businesses, especially those that need diverse device access.
Customer Support and Resources:
Omnivoice: A strong customer support system is a hallmark of Omnivoice. The company offers multiple channels of support, including phone, email, and live chat. Additionally, Omnivoice offers an extensive library of resources, from how-to guides to video tutorials, ensuring customers have all the information they need to make the most of their service.
eVoice: While eVoice does offer customer support, feedback suggests it might not be as extensive as some competitors. Users have access to basic support channels, but the depth and breadth of available resources may not be as expansive. It's essential for businesses to consider the kind of support they might require, especially when navigating new software or facing technical challenges.
Security features
Omnivoice:
e911 Integration: Omnivoice understands the essential nature of quick access to emergency services. Hence, it offers e911 capabilities, ensuring instant connection to emergency services and providing your accurate location details to emergency personnel.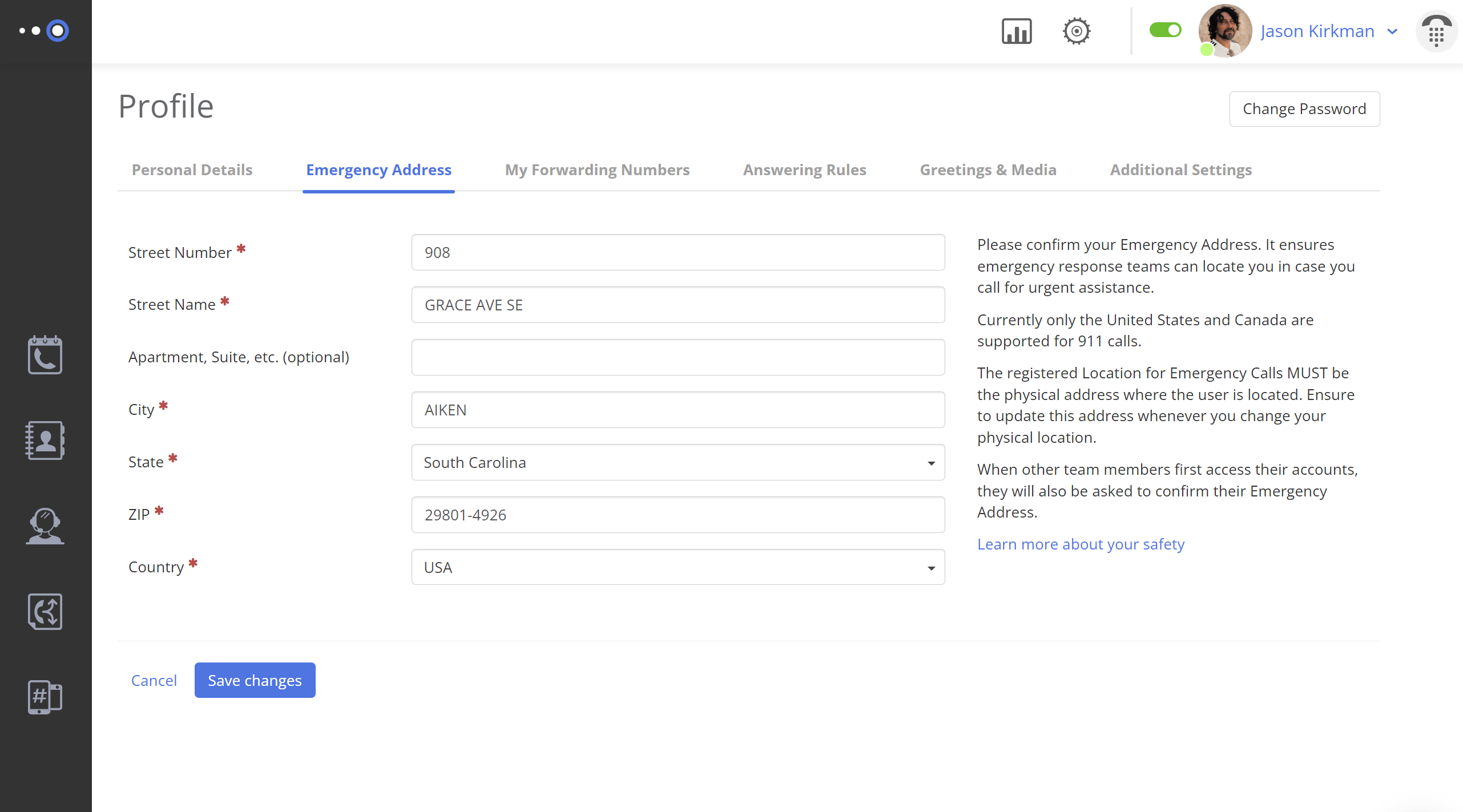 STIR/SHAKEN Verification: With the growing concern over call spoofing and unwanted spam calls, Omnivoice has incorporated STIR/SHAKEN verification. This modern approach authenticates caller identities, making sure you're receiving genuine calls and minimizing spam or potentially harmful calls.
Data Encryption & Privacy: Omnivoice values client data protection. The company neither rents nor sells personal information in a personally identifiable form. Omnivoice may disclose your information in the following ways:
To entities within the OMNIVOICE group and third-party business partners for purposes consistent with the above-mentioned objectives.
Billing details to entities processing billing information on behalf of Omnivoice.
In a de-identified or aggregated form to third parties for purposes like usage analysis, licensing compliance, and billing.
To vendors and contractors supporting Omnivoice's services or business. These vendors are bound to maintain the confidentiality and security of the data and can only use it as directed by Omnivoice.
eVoice:
e911 Integration: eVoice does not have the functionality for e911 integration.
STIR/SHAKEN Verification: eVoice has not integrated the STIR/SHAKEN verification feature.
Data Encryption & Privacy: eVoice is owned by Ziff Davis, Inc., and it shares information with other Ziff Davis companies. This sharing assists in operating, improving, and further developing services. Furthermore, eVoice shares information with these companies for targeted advertising. Customers have the option to opt out of this sharing through the Privacy Portal. eVoice also shares personal data with:
Relevant third-party providers, for advertising, plugins, or content, based on the user's privacy choices and terms of service.
Merchants, partners, or advertisers, upon user consent.
Legal and regulatory authorities, for reporting or on request.
Law enforcement, for crime prevention, detection, or associated legal processes.
In acquisitions, with relevant stakeholders.
Various third-party processors, globally, based on specific requirements and limitations.
In a Nutshell:
While eVoice serves as an appropriate entry-level solution, especially for solopreneurs, Omnivoice seems to cater more comprehensively both to solopreneurs and small businesses that handle considerable workloads. The vast feature set of Omnivoice, combined with its security, privacy, CRM capabilities, and flexibility across devices, makes it a formidable choice for those looking to elevate their communication game.
So, when weighing your options between the two, consider your business's present needs and future growth. With a more powerful and expansive offering, Omnivoice seems to be a promising choice for those looking to invest long-term.