Greetings, Music on hold
Go to your Profile > Greetings & Media.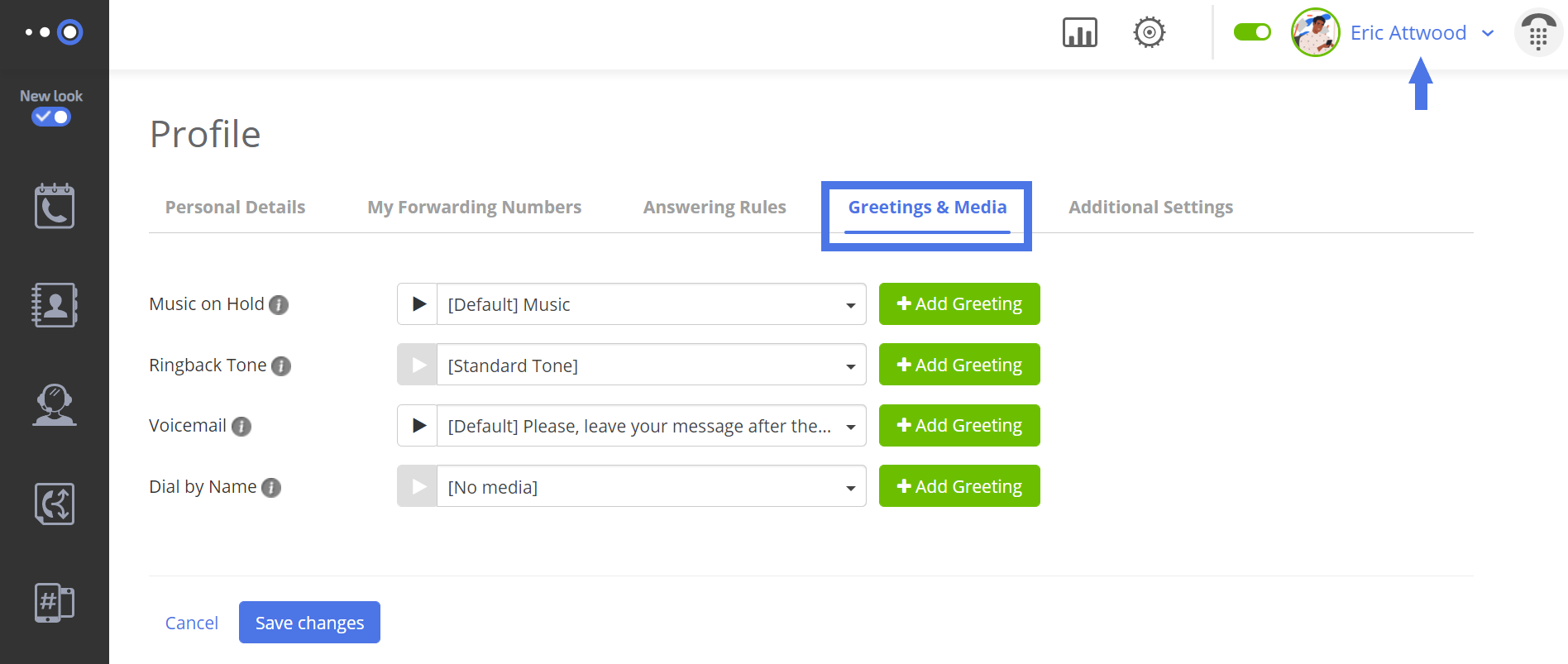 You can edit/change your greetings, music on hold, ringback tones, and voicemail instructions, as well as upload your own greeting for the Dial by Name feature.
Voicemail — IVR allows you to customize your voicemail's behavior and enable email notifications for when new messages arrive.
Music on Hold — this option allows you to customize the music callers hear when they are in a call queue.
Ringback tone — is the indicator heard on the line by the caller.
Dial-by-name – allows callers to find a person by specifying their name instead of an extension number. A caller will be prompted to enter the first few letters of a person's first or last name using their phone's keypad to confirm the connection. You'll need to upload special greetings for this feature to work properly.
Add Greetings
Click on the "Add Greeting" button to upload your own media file. Your file should not exceed 10 mb.
You can also record a greeting through your telephone. To record your greeting click "Record via phone" and provide your phone number. Omnivoice will initiate a call to this number. Answer the call and record your greeting after hearing the "beep." Hang up the call to complete the recording.
Copy link