Call forwarding
Go to your Profile > My forwarding numbers.
It is different for each user, depending on how you want to answer calls:
via your cellphone;
the Omnivoice webphone;
the Omnivoice mobile app;
an external IP desk phone or
softphone.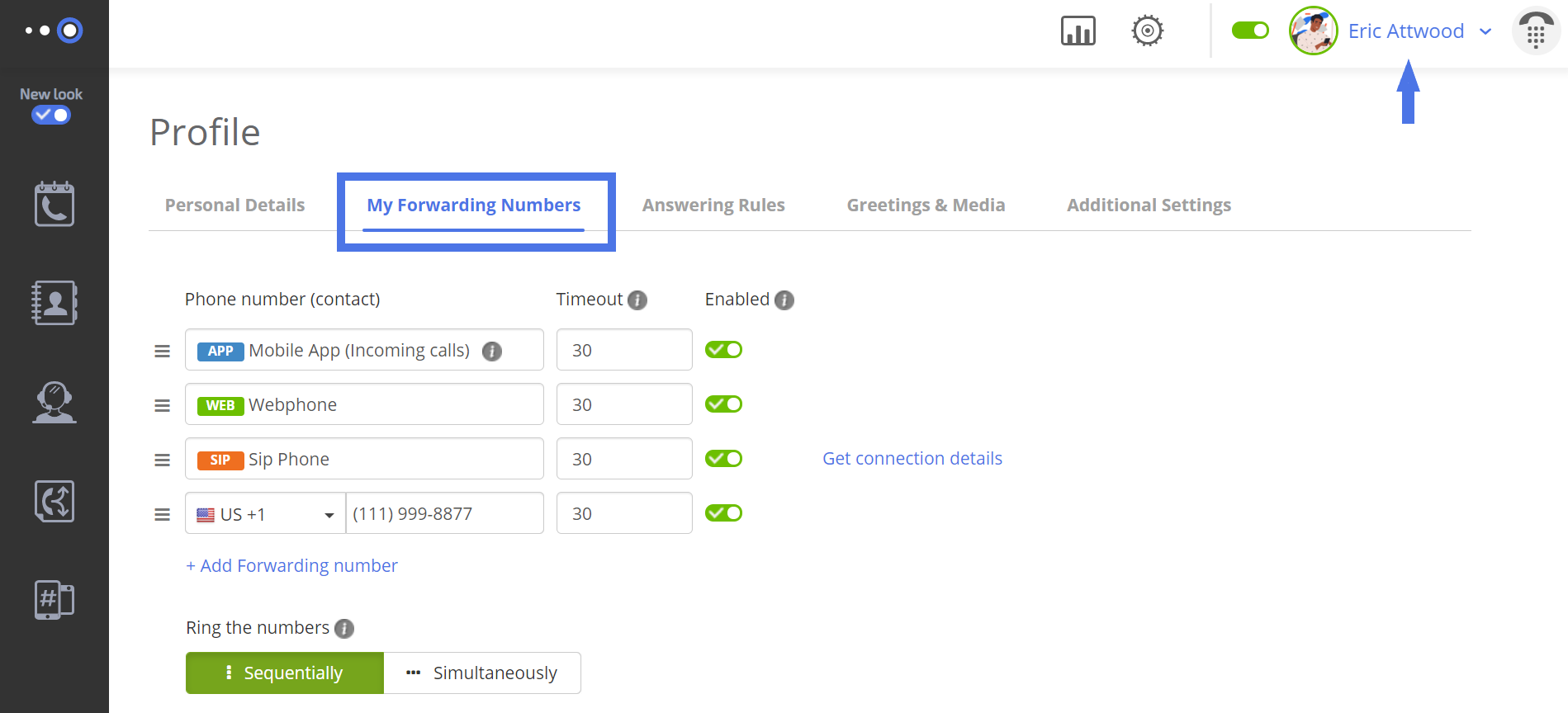 Omnivoice offers 2 different methods of call distribution:
simultaneous;
sequential.
To enable call forwarding to an external softphone or an IP desk phone, you'll need to connect it to Omnivoice. Get quick connection details or see the full guide on setting up softphones and desk phones.
Copy link