WhatsApp Business + Omnivoice
Connecting your Omnivoice business number to WhatsApp Business doubles your professional presence and simplifies customer service at no extra cost. Set up a WhatsApp Business account for extra brand exposure and more leads today.
If you're already using Omnivoice and want to communicate with your customers via WhatsApp using your Omnivoice business number, just follow these two simple steps:
When you start the application, specify your Omnivoice business number as the phone number.
After that, a verification SMS will be sent to your business number. You can find it in the History-Texts section of your Omnivoice profile.
Enter the verification code and start using all the features of WhatsApp Business along with your Omnivoice number!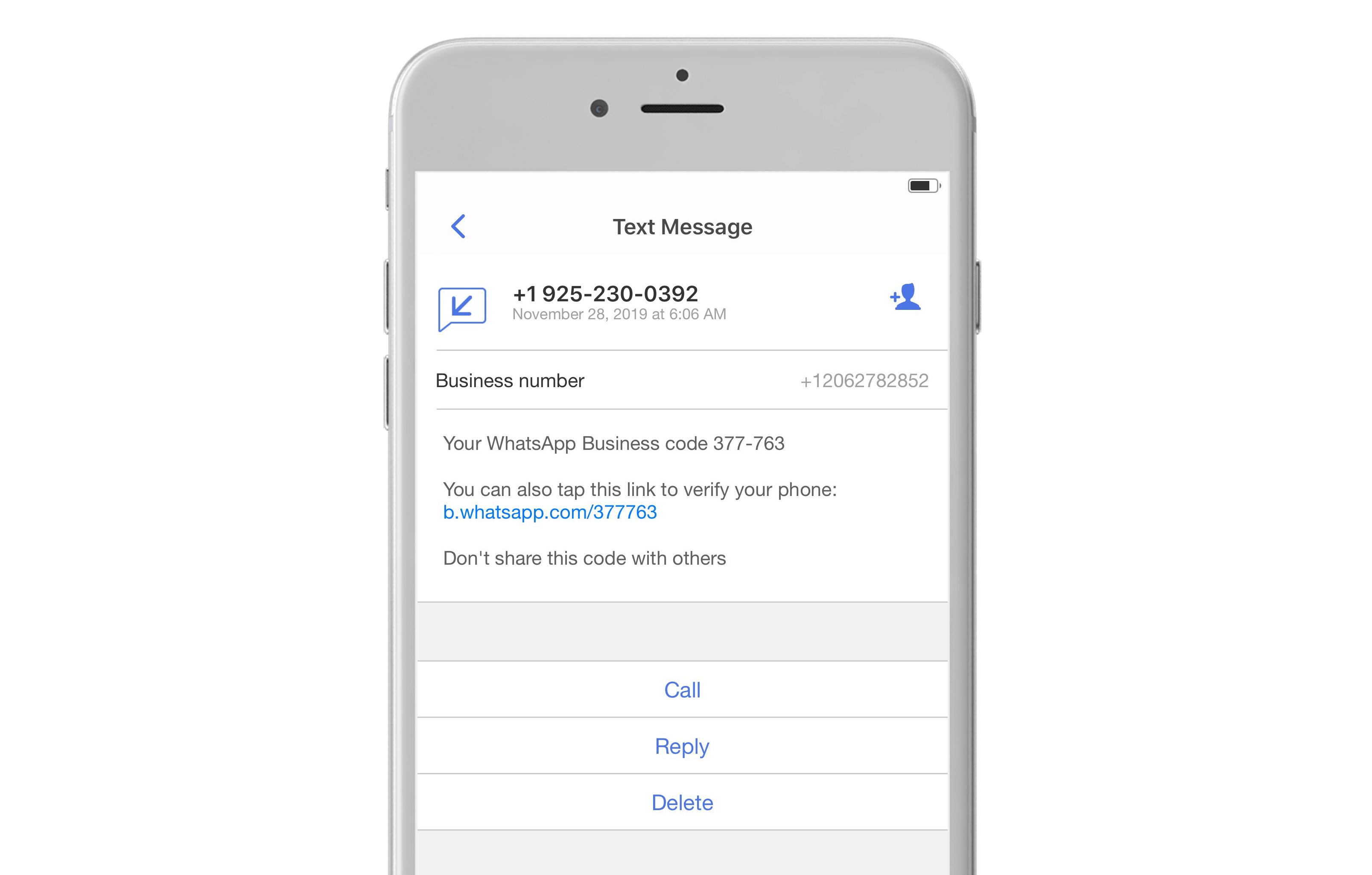 Please note!
You can only use one mobile device to log in to WhatsApp Business with one Omnivoice number. If you try to use the same Omnivoice number on another device, the first device will automatically log out. If you want to use WhatsApp Business for more than one Omnivoice number, you will need a separate mobile device for each number.
Copy link