What is Dial by Name?
The Dial-by-name feature allows callers to find a person by specifying their name instead of an extension. A caller will be prompted to enter the first few letters of a person's first or last name using their phone's keypad.
How does it work?
The auto attendant or voice receptionist will ask the caller to enter the first few letters of a person's first or last name using their phone's keypad. The caller will then hear a message "You are trying to reach ." If this is correct, the caller can connect to the selected person by pressing the # key. To start over, the caller presses * to try again. The caller will hear the selected person's pre-recorded voice greeting. In case of a typo, the caller will hear the following message: "We were not able to find the name you have entered, please try again."
How can I enable/disable the Dial-by-Name feature and upload my personal greeting?

To enable this feature, go to your profile and edit the following tabs:
Additional Settings — enable "Dial by Name."
Greetings & Media — upload your greeting.
When that's done, head to the Call Flows section.
To enable or disable this feature for separate users, go to the My Team section and click on "edit user."​
You can see this feature on the Personal Settings screen. Please note that in order for this feature to be enabled, a user must have had already recorded a special greeting (which introduces the user to the caller)!
To upload (or record via phone) your own personal greeting, go to the Greeting section. You can then select from your recorded/uploaded greetings via the drop down menu. Enabling the Dial-By-Name feature allows customers to reach you just by typing your name.
How to configure a call flow with a Dial-by-Name option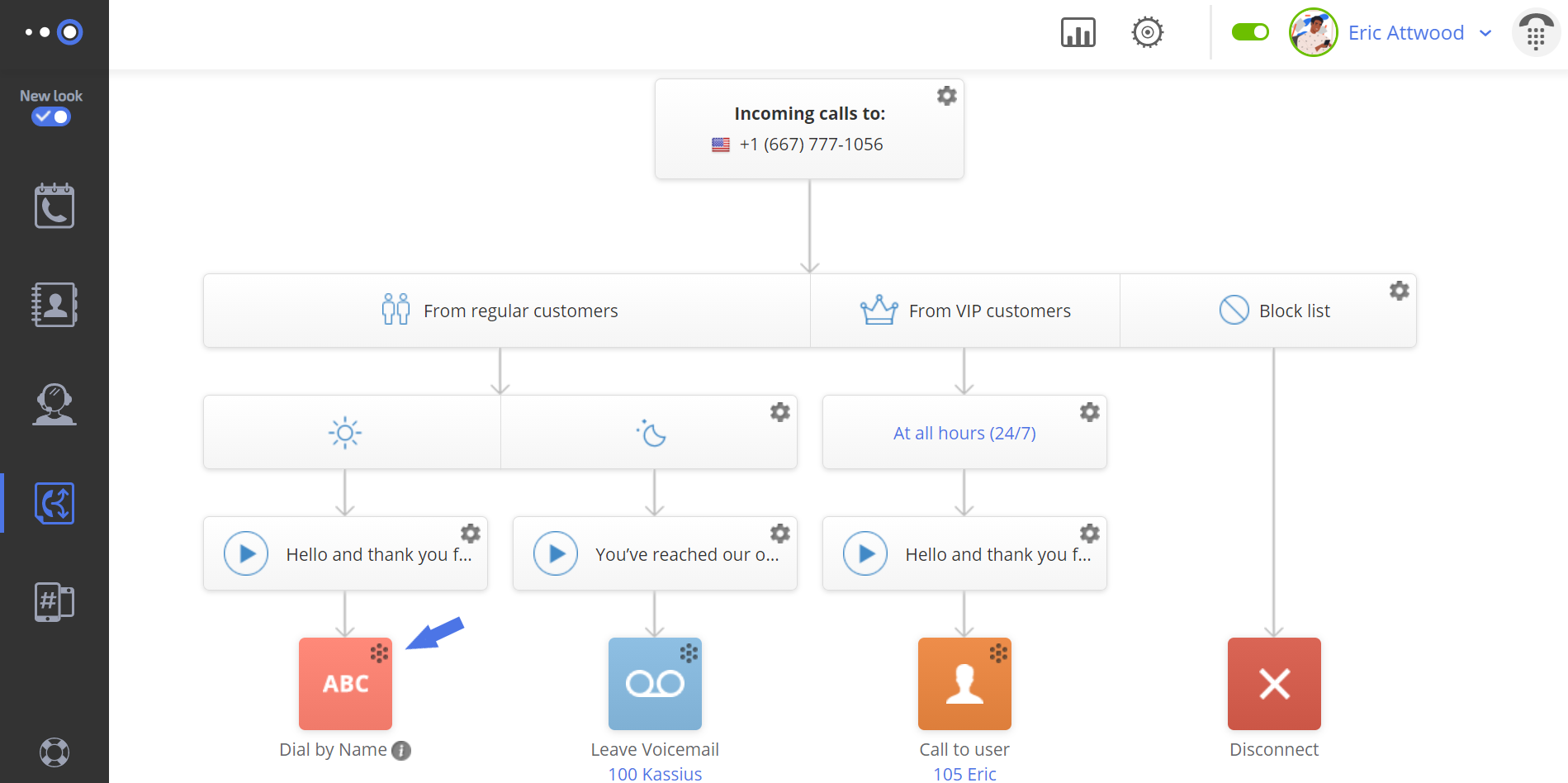 If you want to add a call flow with a dial-by-name option, follow the steps below:
Go to the Call Flows screen and click on the New flow tab or edit the current call flow.
Define basic conditions including the business number(s), the caller number(s) and time of the call.
Choose a primary greeting to be played to the caller when the call is connected. You can use a default or custom recording.
Select "Dial by Name" option.
When you're ready, press "Save changes."
How to set up Call Screening
In your Omnivoice profile, click on 'Additional Settings' on the righthand of the bar.
From there, click 'Enable incoming call screening', and then 'save changes' to turn the feature on. That's all you need to do.


How to use call screening once its enabled
With every incoming call you receive, there will be a quick call menu presented to you, saying something along the lines of:
press 1 to accept this call;
press 2 to decline and send this call to voicemail;
press 3 to decline and send this call to voicemail, and set your status to 'DND'.
Which devices support call screening?
You can screen calls on any device:
on your webphone;
on your mobile phone;
on your desk phone/softphone.
In order to use voicemail transcriptions, you will first need to enable this feature. It can easily be done in your Journal – just find any voicemail and click a little "note" icon, which will prompt you to activate transcriptions.

Activation is instant and does not cost anything extra, however please note that only new voicemails will transcribed. You will be able to find the transcriptions clicking on the same "note" icon in the Journal.
To find your voicemails, head to the web panel. It'll start you on your Journal, which will have a list of all recent calls and voicemails. Click one of the voicemails to either listen or read.
Of course, voicemails are also accessible on the Omnivoice mobile app and is sent to your email.
When using default settings, calls will go to your voicemail only when:
Your status is set to "Do Not Disturb".
You do not answer (for whatever reason).
Should the caller receive no answer, he will hear the standard voicemail message: "Please leave your message after the tone". Likewise, if you have recorded your own custom voicemail greeting, that will play instead.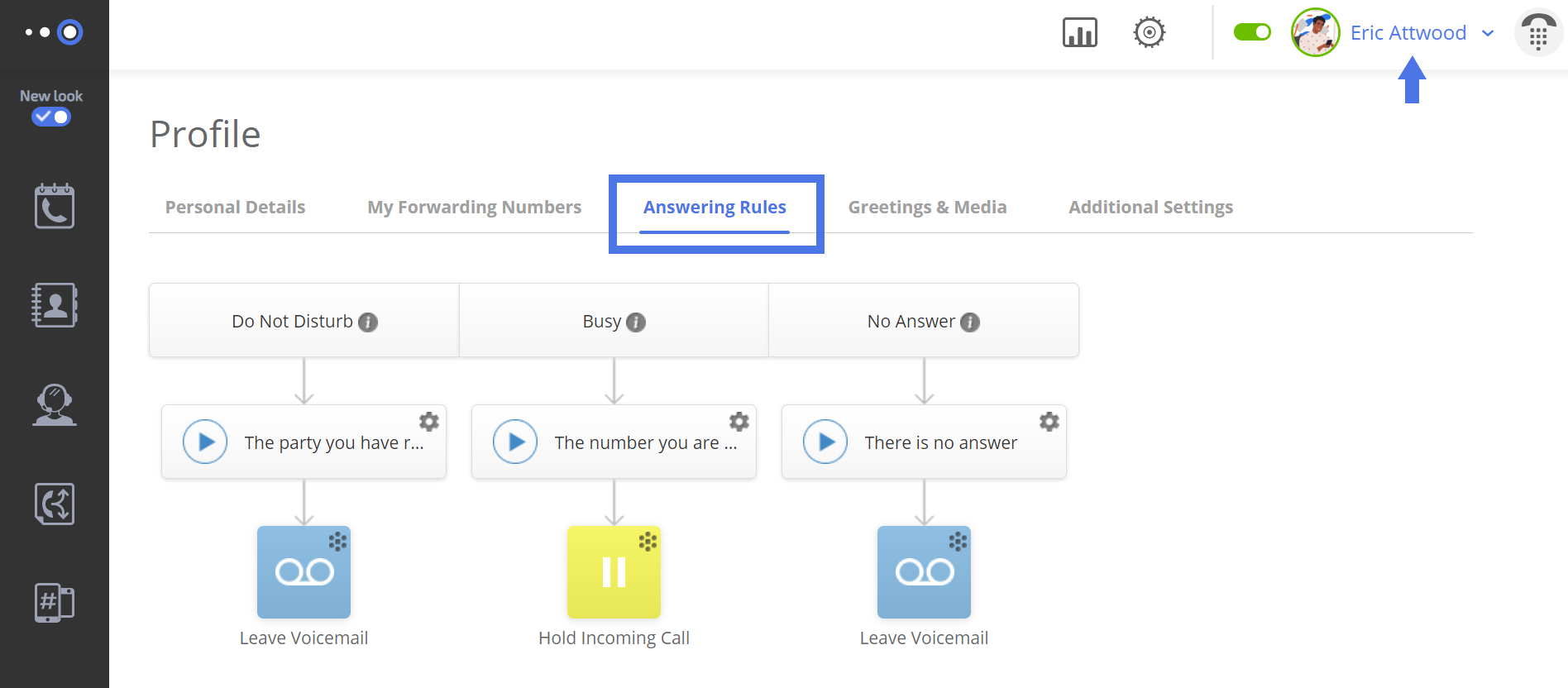 You can change the voicemail in your personal settings. To do so:
Go to your settings (via "Profile").
Click the tab labeled "Answering Rules".
Here you can change the automatic message used when you are busy (i.e. already talking to someone on the phone), your phone is in Do Not Disturb Mode, or when you simply choose not to respond.
In addition, in the tab labeled "Greetings & Media" you can input your own personal voicemail message.
Important note:
When forwarding a call to your cellphone number, there are 2 parties handling the call simultaneously on your end: Omnivoice and your personal cell carrier (AT&T, Verizon, etc.).
If your personal voicemail is set up with your carrier, the calls may be routed there instead of to Omnivoice, provided the following conditions occur:
You have manually disconnected/declined a call that had been forwarded to your cellphone number. It's best to let these calls ring through when you are not available rather than physically declining it.
The call has timed out on your carrier's end before doing so in Omnivoice's system.
Usually, most carriers have their timeouts set around 25 seconds.
In order to make sure that the customer won't reach your personal voicemail it's best to adjust the cellphone timeout settings on your "Profile" > "My Forwarding Numbers" to 25 seconds or less. (Don't set it too low though or you may miss some calls).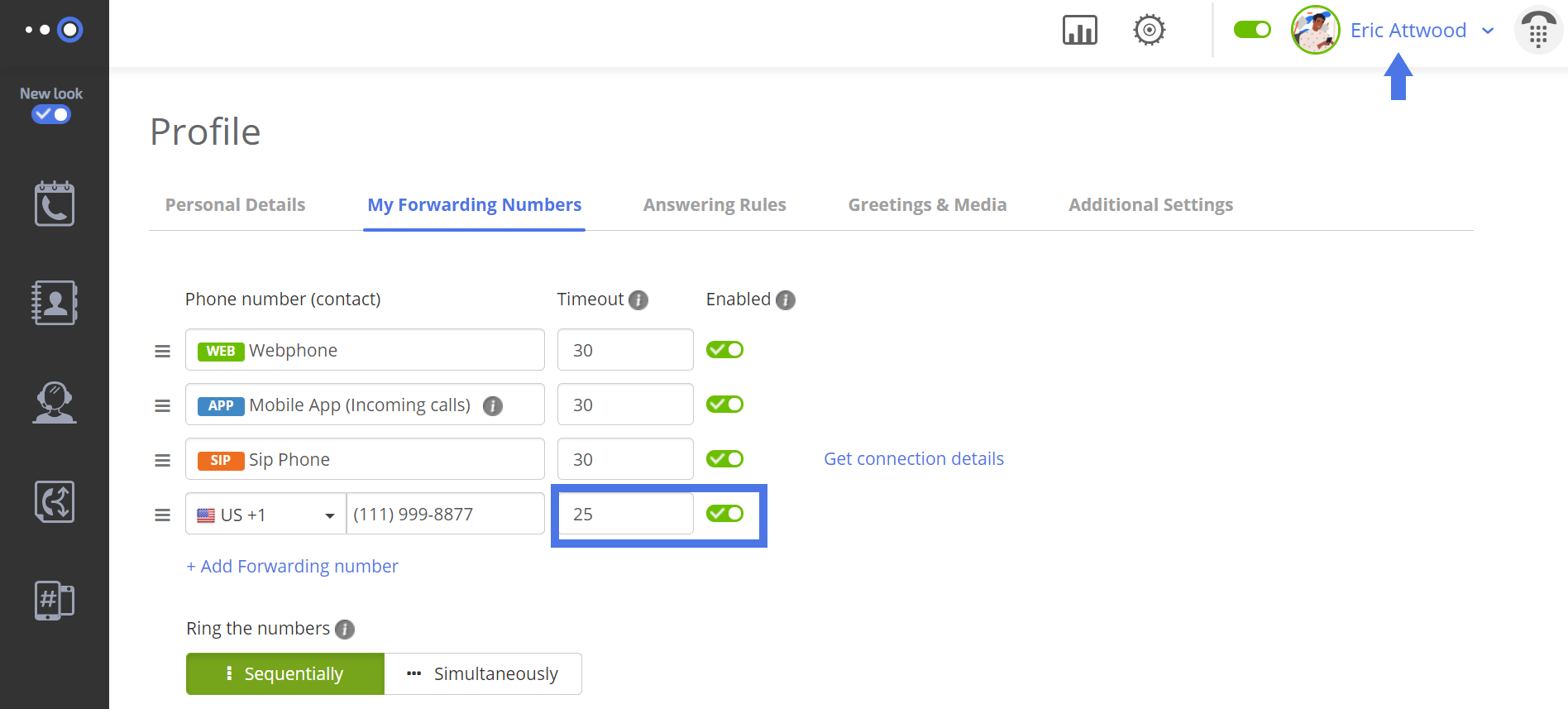 Go to your Profile > Greetings & Media.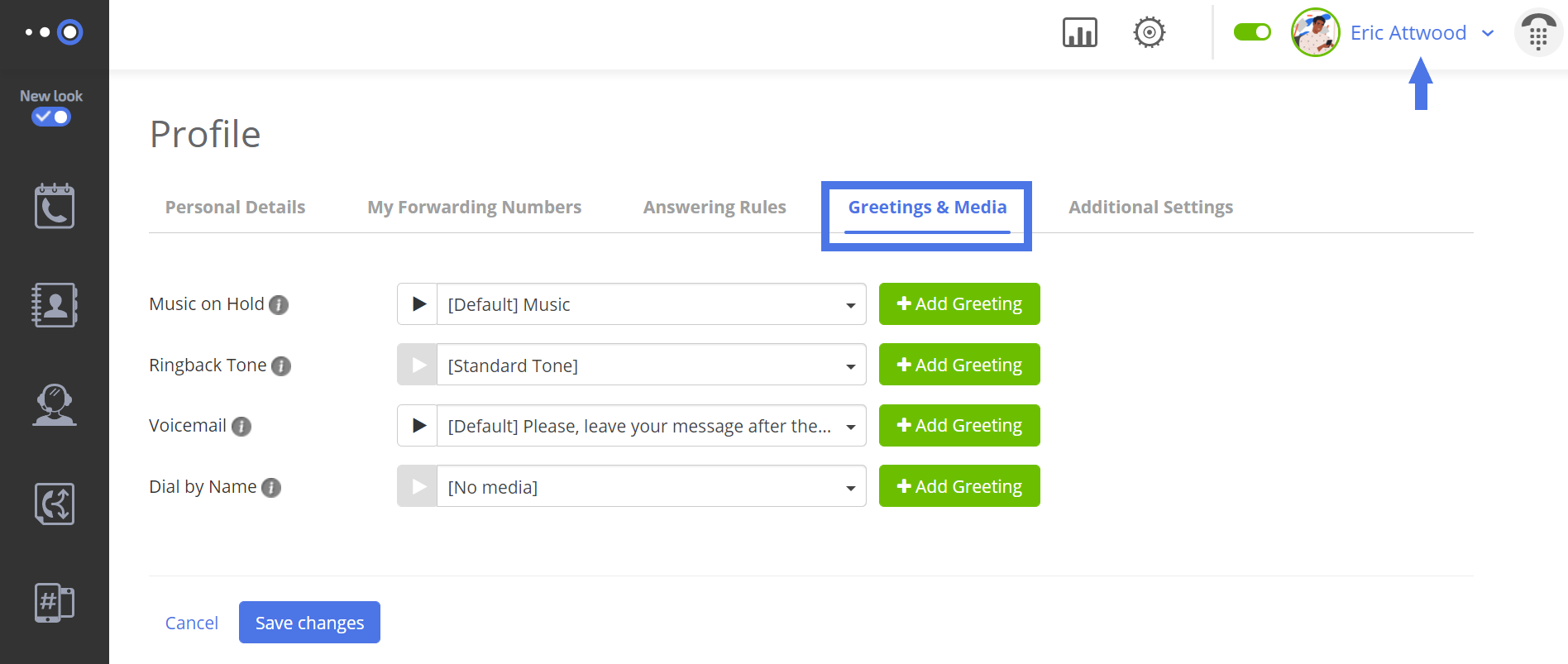 You can edit/change your greetings, music on hold, ringback tones, and voicemail instructions, as well as upload your own greeting for the Dial by Name feature.
Voicemail — IVR allows you to customize your voicemail's behavior and enable email notifications for when new messages arrive.
Music on Hold — this option allows you to customize the music callers hear when they are in a call queue.
Ringback tone — is the indicator heard on the line by the caller.
Dial-by-name – allows callers to find a person by specifying their name instead of an extension number. A caller will be prompted to enter the first few letters of a person's first or last name using their phone's keypad to confirm the connection. You'll need to upload special greetings for this feature to work properly.
Add Greetings
Click on the "Add Greeting" button to upload your own media file. Your file should not exceed 10 mb.
You can also record a greeting through your telephone. To record your greeting click "Record via phone" and provide your phone number. Omnivoice will initiate a call to this number. Answer the call and record your greeting after hearing the "beep." Hang up the call to complete the recording.
Setting status: Available/DND
You are also provided with a personal presence status showing whether you're available to talk or you're busy. To change your status, simply click the slider on the top bar on the desktop:


or mobile app: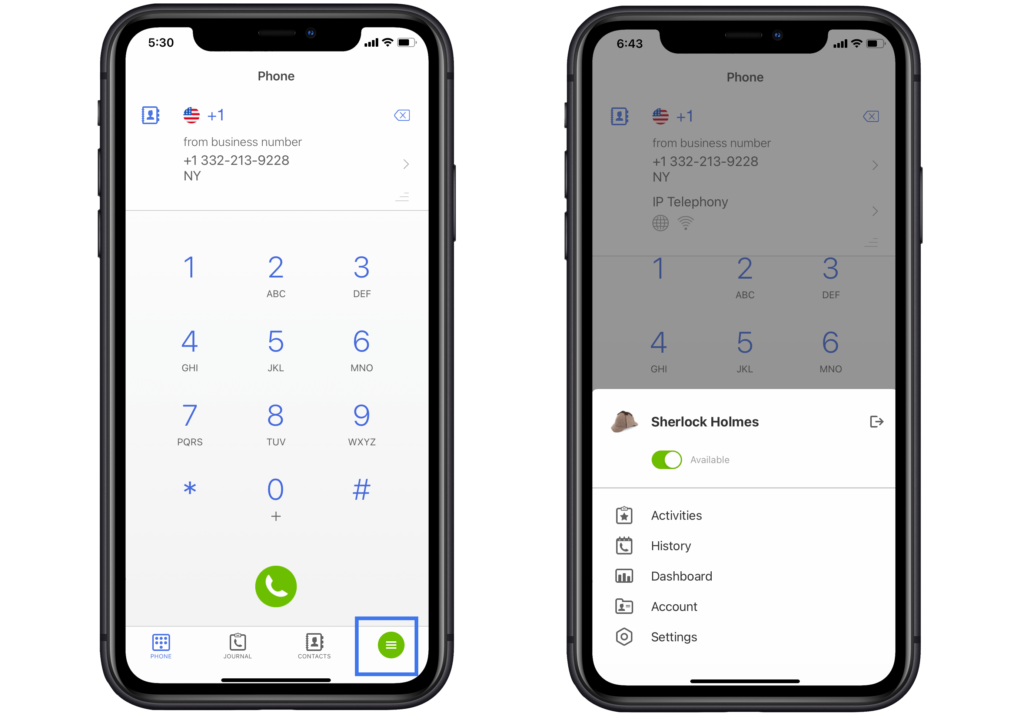 Call handling options
This presence status can be used to define different call handling options.
Go to your Profile > Answering rules.
You can specify different actions for three situations:
your presence is set to Do not disturb — disconnect or leave voicemail;
your line is Busy — hold incoming call, disconnect or leave voicemail;
in case you Don't answer — disconnect or leave voicemail.
You can add a default or personal audio message to each outcome informing callers of any important info.
To change this, click on the blocs at the end of the visual flowchart.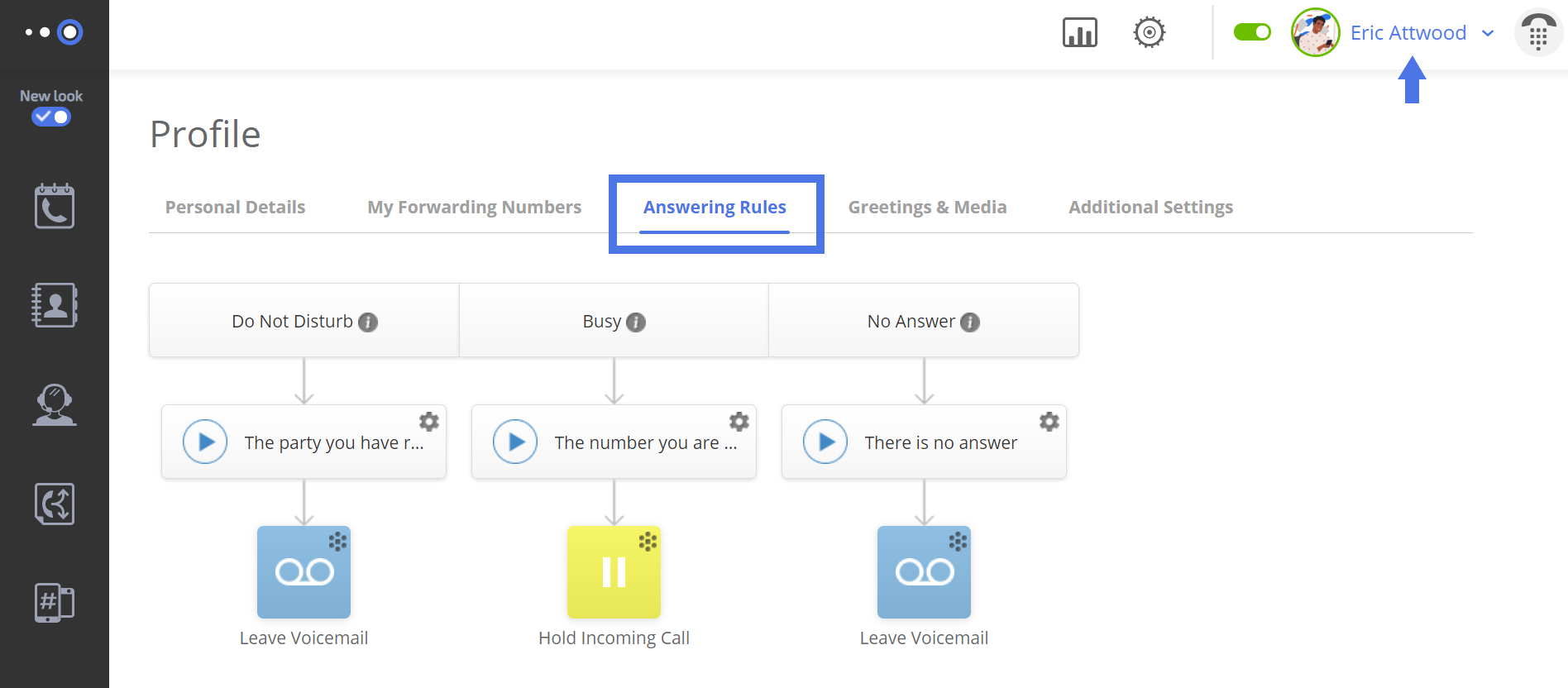 Go to your Profile > My forwarding numbers.
It is different for each user, depending on how you want to answer calls:
via your cellphone;
the Omnivoice webphone;
the Omnivoice mobile app;
an external IP desk phone or
softphone.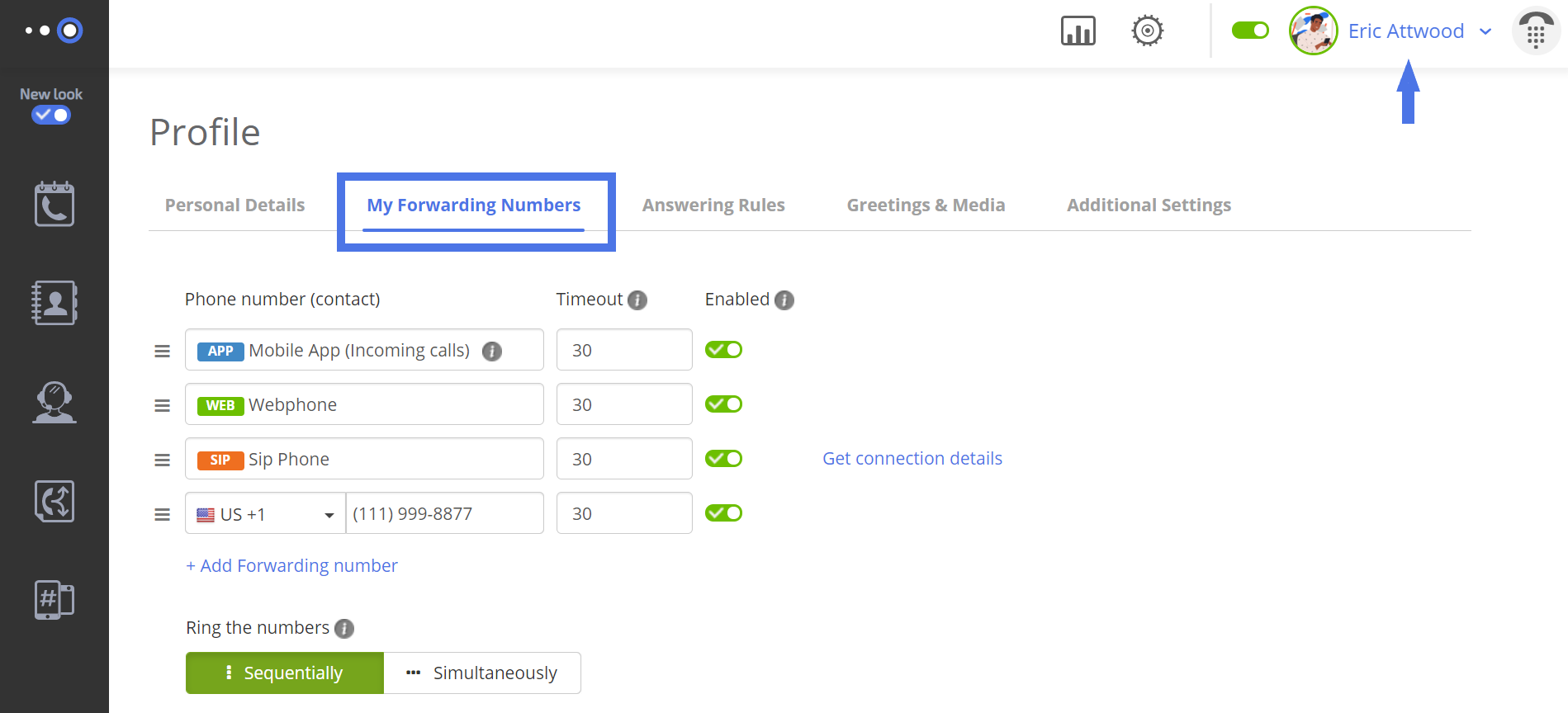 Omnivoice offers 2 different methods of call distribution:
simultaneous;
sequential.
To enable call forwarding to an external softphone or an IP desk phone, you'll need to connect it to Omnivoice. Get quick connection details or see the full guide on setting up softphones and desk phones.