WebPhone
WebPhone allows you to make and receive calls from your business number using your browser. When you or your colleagues are at the computer, you don't need a phone device — just plug in your headset to make and receive calls with your business number. Or don't plug in if you don't mind "speakerphone"!
How to enable WebPhone
WebPhone is available on the Journal page and in a separate window. Your WebPhone is disabled by default. Click on the "Power" button to activate your WebPhone.
Omnivoice asks for permission to use your microphone. You must grant access to make calls via the soft-phone.
Now you're ready to make and receive calls!

Making and accepting calls via WebPhone
How to make a call
Enable your WebPhone.
Enter a phone number you want to reach and click on the "Call" button.
How to accept a call
Please make sure your WebPhone is enabled (should be green).
You will hear a sound alert and see a notification about an incoming call even you're on another tab.
Click the "Answer" button to accept a call.
Notes
If you have more than one business phone number, you can select the desired one to call from.
You can minimize the WebPhone by clicking on the green "WebPhone" panel.
You can view your recent calls and call to your team members invited to Omnivoice.
You can change speaker and microphone volume, and select an available microphone as well. Click on the "Test microphone" button to test your settings.
You can change the sequence of your contact phone numbers in the "Profile" > My forwarding phones" page.
You can open other tabs via your browser. A tab with active soft-phone marked with a red indicator.
Any troubles with WebPhone?
Make sure you have proper internet connection. You can browse other web sites for instance.
Make sure you allowed to use your microphone in your browser.
Check your audio devices. You need a microphone and speaker (or a headset) to use WebPhone.
Please test your microphone. Make sure it works properly.
Please make sure UDP/1935 port is available to use WebPhone.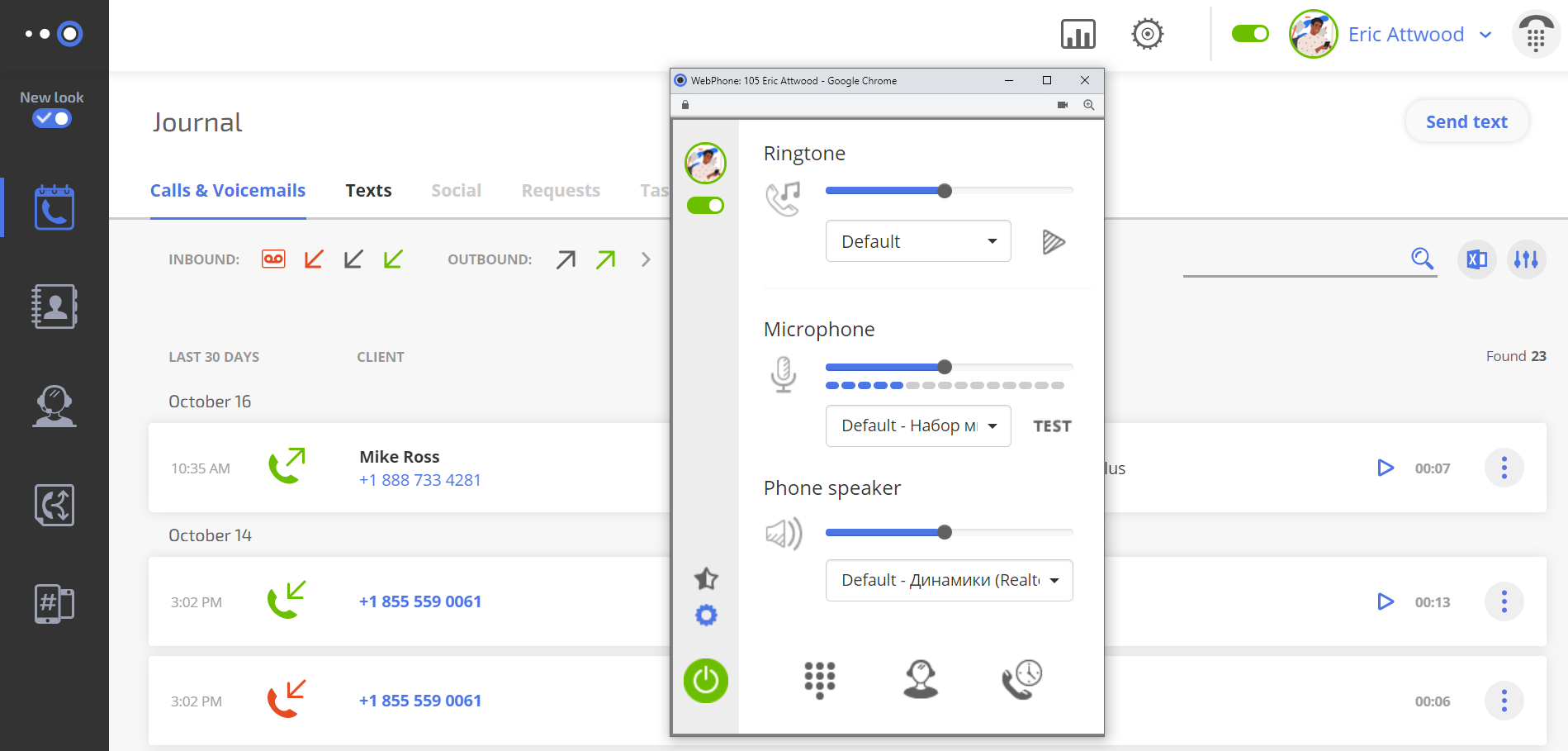 Copy link