Journal
Like record books of old, having a place where you can keep track of your activities, call history, and voicemails is absolutely critical when it comes to business organization. Fortunately, with Omnivoice's Journal, you can see your entire communication history with clients in the Journal tab.
From the Journal, you can:
view your call history;
make calls to your clients;
listen to your recorded calls;
listen to & read your voicemails;
filter calls.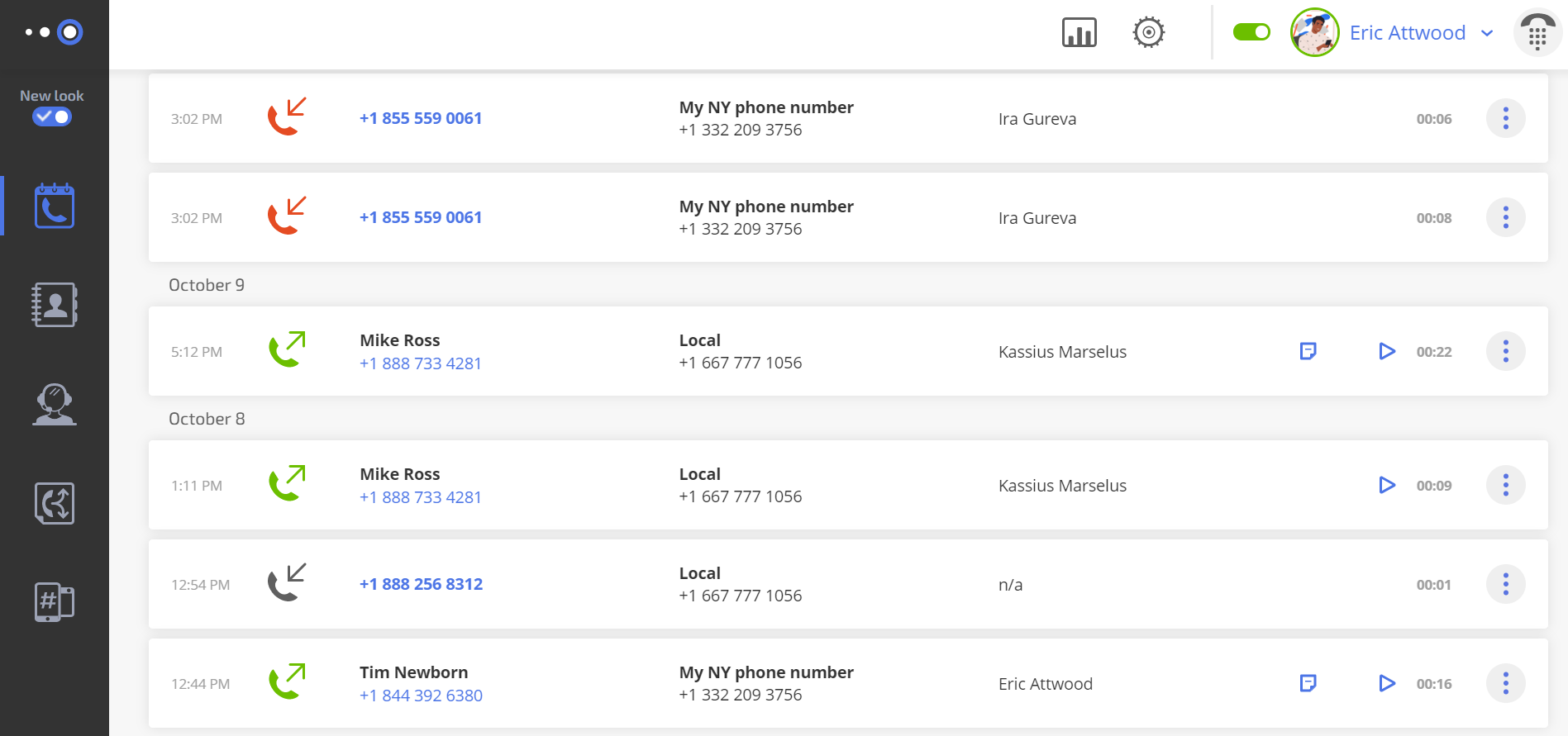 Of course, this all means that the Journal is also an amazing tool for team work. When you could only rely on paper, either everyone would have to take the same notes or they'd all have to rely on one singular central notebook. Good luck keeping track of that. With the Journal, those old concerns cease to be an issue.
When you leave comments on a call, all your colleagues will see your notes, so everyone is on the same page. It's important to note though, regarding the Journal and your privacy: if you leave comments and the like, other folks on your team are going to be able to see what you're saying.
This has obvious benefits: if/when you finish a task or assignment, for example, you can mark it as resolved to better keep track of what needs doing and who's done what. Chances are you won't be putting in any personal information, but if it's something you don't want colleagues to see, you probably should put it somewhere else.
Copy link