Call Recording
How to enable call recording
The Call Recording feature will be automatically enabled for all your phone numbers. You can adjust this option on the Numbers & Web Widgets page.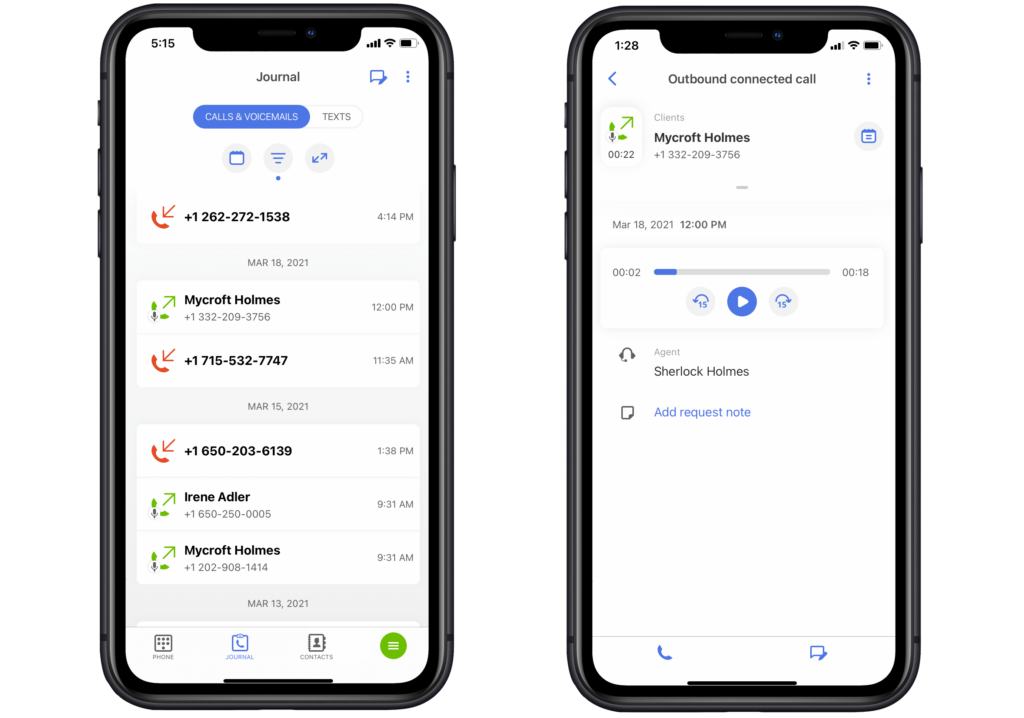 How to listen to Recorded calls
You can listen to all recorded calls in the Journal on the desktop and in the Omnivoice mobile app.
Omnivoice's Call Recording feature lets you record calls so you can be sure that you and your team are giving the right advice and service to your customers. With Call Recording you can be sure that you never miss a word of a conversation with a client. It also allows you to work with your employees to address weak spots in their sales pitches and how they can better do their work.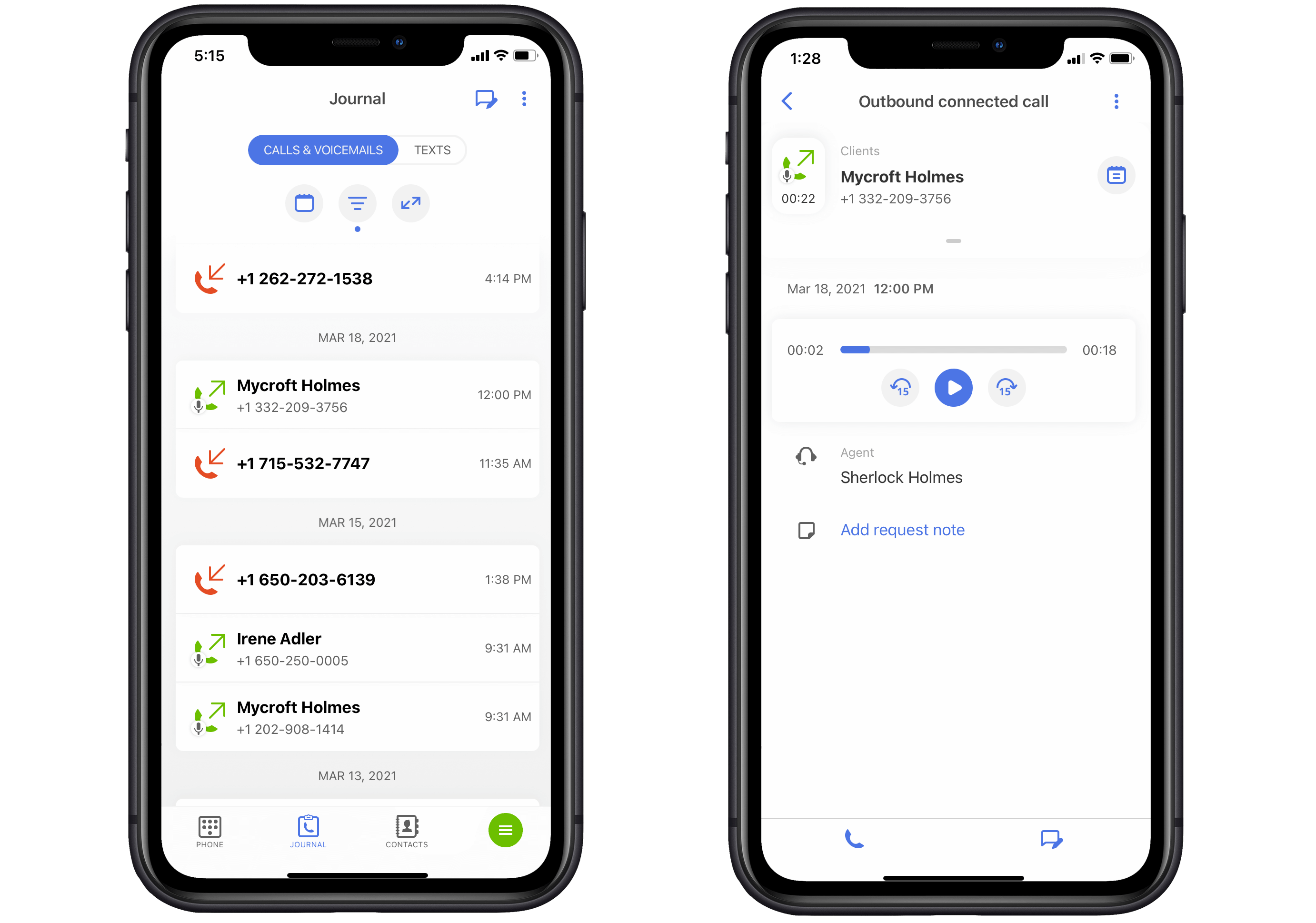 If you've enabled the Call Recording option, you automatically give your consent to call recording on your end. Your customers will hear the automated verbal announcement: "This call may be recorded for quality assurance" when call recording has been initiated. By continuing, they give their implicit consent to be recorded.
The maximum duration is 90 minutes per recording. If you have a call which is going to go over this limit and you need it recorded, you can simply hang up and quickly call again.
Copy link